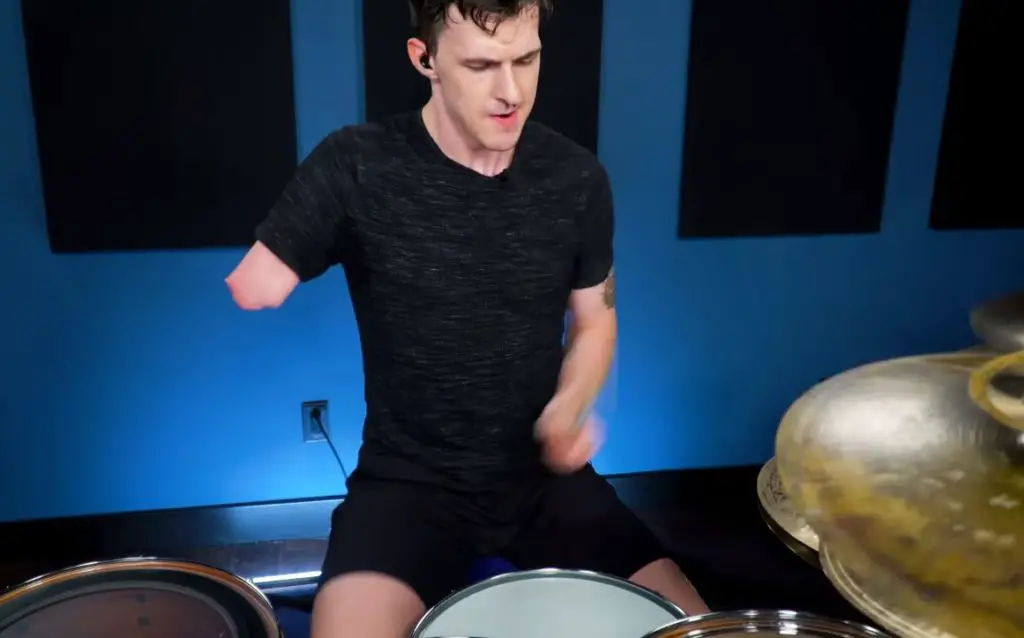 Covering SLIPKNOT songs on drums is not the easiest challenge, but how on earth Jack Thomas, a drummer with one arm, has performed band's "Duality" song is beyond me.
Thomas states: "I have been drumming and playing music basically my entire life. As well as with bass guitar, music is everything that I am. About five years ago [age 17], I was involved in a tragic workplace accident that unfortunately resulted in the loss of my right arm. For a brief moment, I thought I'd never be able to play drums again."
"I was working on a conveyor belt and I tripped out," he added after finishing the drum cover. "Before I even had a chance to fight for myself, my arm was severed. I had to go inside and get myself some help, which is where I was told, 'Sorry buddy, your arm is gone.' Hearing those words as a human being is not something you know how to react to. We're supposed to get through our life with all our limbs. Being a drummer, that's kind of career-ending. You kind of need all the limbs you have to play the instrument you play. Now I throw into the mix that I was only 17-years old."
You can check out his performance below.
SLIPKNOT released their latest album, We Are Not Your Kind, on August 9, 2019 via Roadrunner Records. Album was once again recorded at a Los Angeles studio with producer Greg Fidelman, who engineered and mixed SLIPKNOT's 2004 album Vol. 3: (The Subliminal Verses) and helmed 2014's .5: The Gray Chapter.