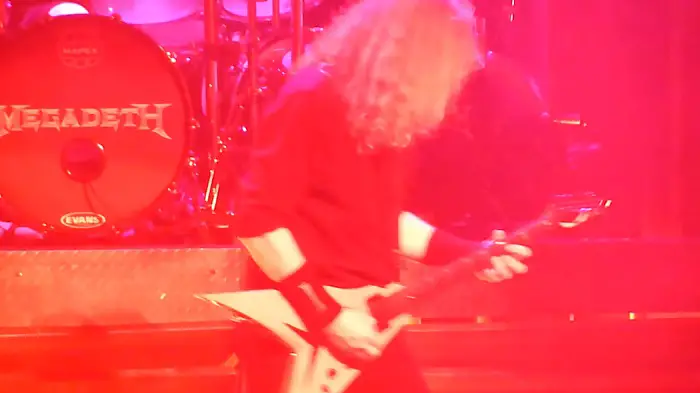 Below you can watch fan-filmed video footage of MEGADETH's concert from last night at The Warfield in San Francisco, California.
MEGADETH's new album, "Dystopia", debuted at number three on the Billboard 200 chart, right behind Justin Bieber and Adele, resulting in the band's highest charting album in 24 years
"Dystopia" opened with 48,000 copies, marking MEGADETH's highest-charting album since 1992's "Countdown To Extinction" debuted and peaked at No. 2 on the chart dated August 1 of that year. "Dystopia" also logs the group's best sales week since 2007, when "United Abominations" landed at No. 8 with first-week sales of 54,000.