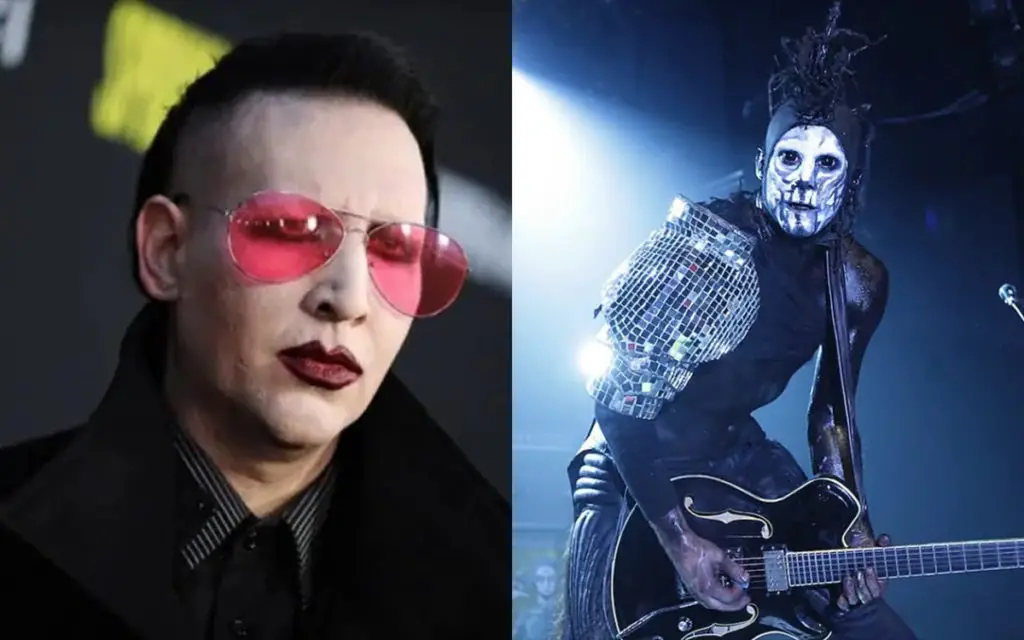 LIMP BIZKIT guitarist Wes Borland, who was in Marilyn Manson's band from August 2008 to May 2009 shared his thoughts about recent wave of accusations against Manson.
On a livestreamed podcast that took place last night, February 2, on the Twitch channel Space Zebra, Borland said: "Can I say something right now, real quick? Marilyn Manson… I was in the band for nine months. He's not a great guy. Every single thing that people have said about him is f*cking true. So relax about the allegations towards the women… like when people say [bad things about] these women that are coming after him right now… f*ck off, they are speaking the truth.
"I'm sorry to everyone on this podcast right now who doesn't like this," he continued. "But that guy, he's amazingly talented, but he's f*cked up and he needs to be put in check and he needs to get sober and he needs to come to terms with his demons. He is a bad f*cking guy.
"I was there when he was with Evan Rachel Wood, I was at his house, it's not f*cking cool. That's all I'm gonna say about it. If anyone is coming after these girls and going like, 'You blah blah blah, this and that,' f*ck you, that's all I'm gonna say.
"Sorry to take this to a dark place, but that guy is canceled, goodbye, don't let the door hit you on the way out."
"He tried to choke me out on stage and I flipped him over and knocked the breath out of him," Wes added. "He's not a great guy. Goodbye. My apologies. I was the biggest fan and [now] I am not."
On Monday (February 1),  Evan Rachel Wood took to social media to wrote: "The name of my abuse is Brian Warner, also known to the world as Marilyn Manson," she wrote. "He started grooming me when I was a teenager and horrifically abused me for years. I was brainwashed and manipulated into submission.
"I am done living in fear of retaliation, slander, or blackmail. I am here to expose this dangerous man and call out the many industries that have enabled him, before he ruins any more lives. I stand with many victims who will no longer be silent."
[via MetalSucks]