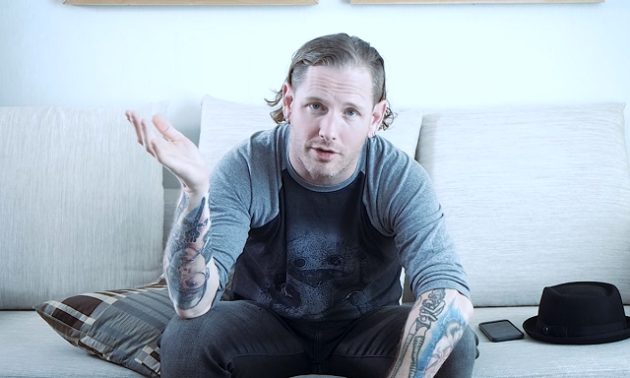 In an end of a decade interview with Rolling Stone, SLIPKNOT and STONE SOUR frontman Corey Taylor addressed popular meme "What Does Corey Taylor Think?"
When asked what was the craziest thing that happened to him in 2010s, Corey responded: "Becoming a meme. I didn't even realize that was a thing until about two years ago. I didn't realize that having an opinion was such a polarizing thing [Laughs].
"But the whole "But what does Corey Taylor think?" thing is really f*cking funny. For a while, it really pissed me off. I was like, "What the hell does that mean?" Just the normal ego sh*t. But then I realized it's because I'm constantly speaking my mind.
"It's not like I have a weekly State of the Union address, where I just go, "This sucks" and "F*ck this" and now I'm out," he continued. "This stuff comes up in interviews. I don't go out of my way to state my opinion. I'm gonna get a T-shirt made that says it.
SLIPKNOT released their sixth studio album, We Are Not Your Kind, on August 9 via Roadrunner Records. Album was once again recorded at a Los Angeles studio with producer Greg Fidelman, who engineered and mixed SLIPKNOT's 2004 album Vol. 3: (The Subliminal Verses) and helmed 2014's .5: The Gray Chapter.
In March, SLIPKNOT announced the departure with Fehn after he filed a lawsuit against his band members over unpaid loyalties.
In his lawsuit, Fehn claims to have always been told that the money from merchandise and touring is funneled through one sole company that splits profits and pays the members of the band. However, Fehn claims he recently discovered that his bandmates have set up several other SLIPKNOT-affiliated business entities in different states that appear to be collecting money from the band.