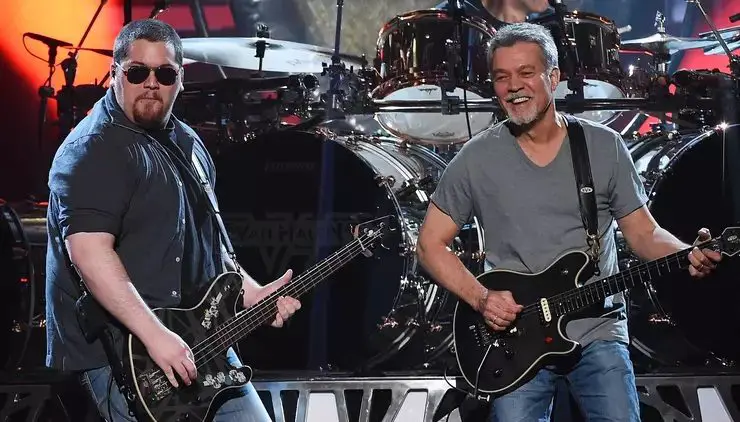 During a recent appearance on Entertainment Tonight, Wolfgang Van Halen talked what were the last months of Eddie Van Halen prior to his death.
"It was really rough," Wolfgang says. "He was dealing with so much and it just seems like he never got a break. Things just kept piling on and piling on. The second we would get a win, it was just — one step forward and two steps back.
"But for the worst situation and experience in my life, it couldn't have gone smoother," he continued. "I was very happy I was able to spend every second with him that I could."
When asked if his dad had a chance to hear his latest single, "Distance," and what he thought about it, Wolfgang responded: "Oh, he loved it. He was very proud. He got to hear all of my music before he passed. And he would constantly say, 'Best album of all time!' He was really proud."
Eddie died on October 6 at St. John's Hospital in Santa Monica, California, after long battle with cancer. "Alex was by his side, as were Eddie's wife, Janie, and son, Wolfgang.