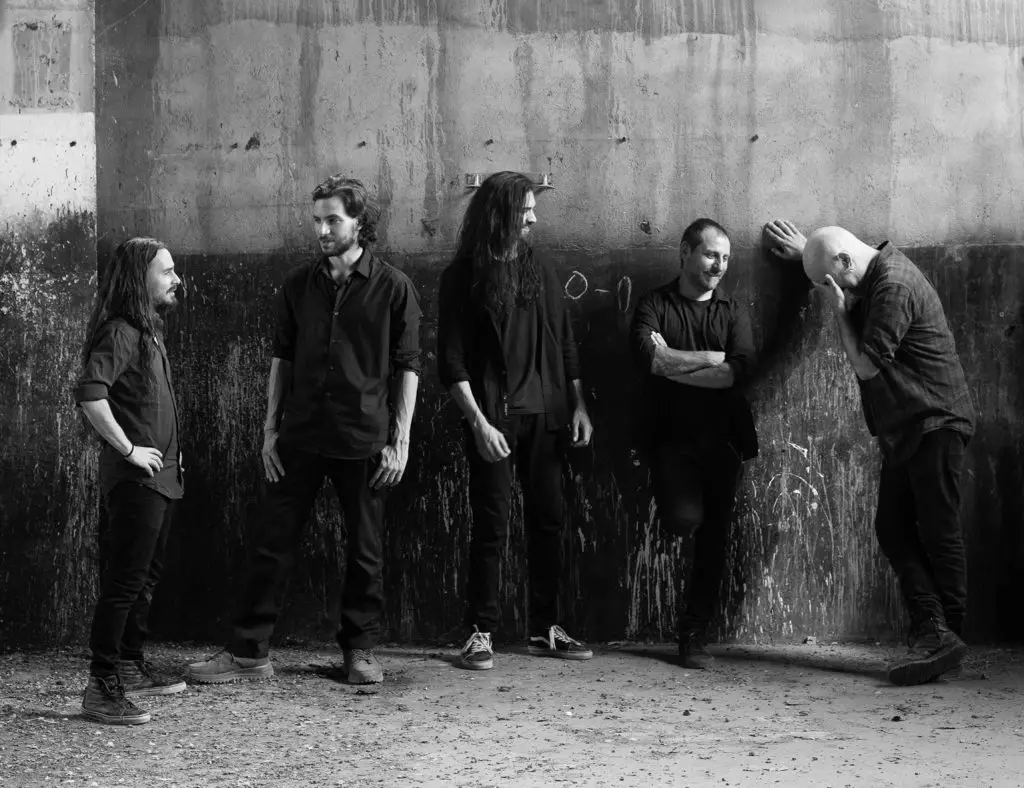 As bassist of prog legends OPETH, Martin Mendez has gained world-wide popularity and now he returns with another virtuous death metal crusher that captures the fear, loss of control and despair of lockdown in eight new tracks. For Dancing Into Oblivion, his project WHITE STONES goes further down the path of progressive extreme metal with haunting growls, jazz induced intermezzi and an incredible level of technical perfection.
WHITE STONES have reveald their first video clip for the song "Chain Of Command". Influenced by John Coltrane and Wilbur Harden, this first single allows multiple genres to co-exist and harmonize with each other while creating a threatening extreme metal atmosphere of fear and isolation – the perfect soundtrack to lockdown. Make sure to check out the new video below:
'Dancing Into Oblivion' will be released on CD, Vinyl (clear & black/red marbled) as well as digital. Pre-order here.
Tracklist:
1. La Menace
2. New Age Of Dark
3. Chain Of Command
4. Iron Titans
5. Woven Dream
6. To Lie or to Die
7. Freedom in Captivity
8. Acacia