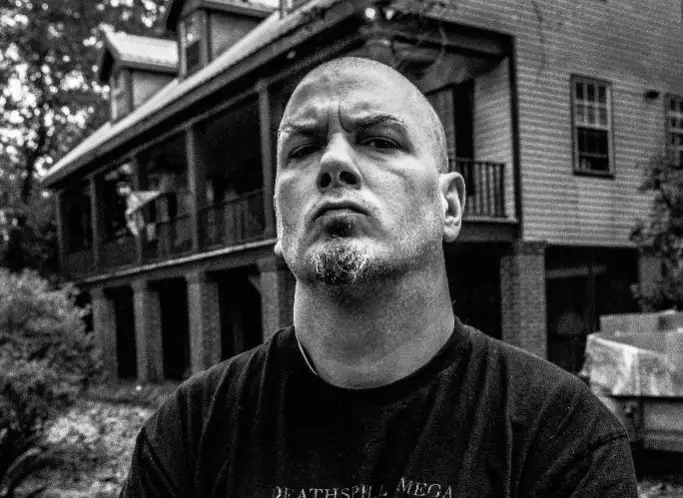 In a newly uploaded video by Revolver Magazine, former PANTERA singer Phil Anselmo discussed who is the greatest metal vocalist of all time.
"Hands down, Rob Halford," Anselmo said. "Absolutely. Dio. Ronnie James Dio — my Lord, what a powerful presence. [Rob and Ronnie] both — if you were standing on the side [of the stage], they were the loudest freaking thing on that stage. If you went around the front, they were the loudest thing on that stage. So it was amazingly powerful."
In a last year's interview with Chile's Humo Negro, Phil Anselmo was asked if he would ever consider getting together with bassist Rex Brown to perform PANTERA classics at a show.
"I'm open for anything," he responded. "And Rex and I, we are in touch and we talk. We're friends and everything's cool. So, I keep an open mind – I keep an open mind. We'll see in the future."
Speaking about the possibility of a hypothetical PANTERA tribute tour with Rex on bass and Zakk Wylde on a guitar filling in for the late "Dimebag" Darrell Abbott, he said: "Well, Zakk is a busy man," he said. "He does his own band, he does stuff with Ozzy and all that stuff.
"We spoke about it maybe one time," he continued. "And I think everybody – everybody – is… I guess they're like me. Keep an open mind about it. We'll see.
"But I know from all the hard work with THE ILLEGALS here to make those songs right, all of us, we would have to take time off and really practice together and get everything perfect. So it's a lot of work. And I'm doing a lot of bands, man, right now. [But] if everything was lined up, I would do it – sure. F*ck yeah! Why not?"