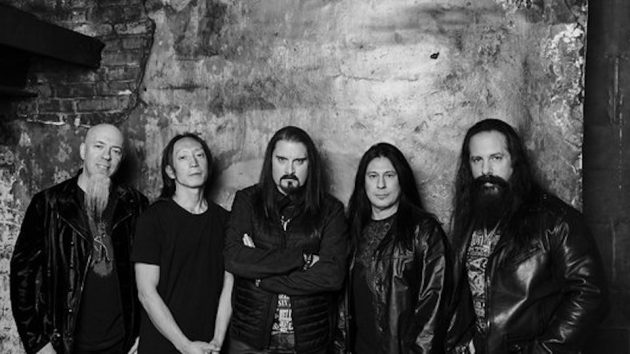 During a recent interview with The Metal Voice, DREAM THEATER keyboardist Jordan Rudess discussed the band's decision to use backing tracks on live shows.
"First of all, with DREAM THEATER, there have been times when we haven't used any backing tracks, there also have been — especially more recently — times when we do," Jordan said. "And every band uses backing tracks, pretty much. If we want to have nice harmonies and stuff like that, we're going to run some backing tracks.
"Especially when we did [2016's] The Astonishing. There were tons of orchestral things that were played by one guy, and there was an orchestra on the album… And we wanted to sound like that, so we ran some of those tracks as well.
"But that being said, I really value playing as much of whatever it is as possible," he continued. "I like the energy that comes out when I'm just making it happen. And usually, that means that I'm going to be playing all of it, or almost everything you hear from the keyboard space.
"But if it's not, and if there's an extra track going on just because my two hands can't possibly do the third thing or whatever. At least I know that I'm putting in full energy.
"I'm not sitting there faking it," Jordan added. "We're putting on a live show here and it's going to be that, we're going to play it live, and this is going to be the energy of the performance. And I'm okay with any band that uses backing tracks but you feel what they're doing.
"They're in it, they're playing, and you can just know that it's happening. And some backing tracks are fine in that case but if you're looking at the band, and they're like noodling around or whatever, and there is a huge sound going out."
DREAM THEATER's latest studio album, Distance Over Time, was released in February 2019.