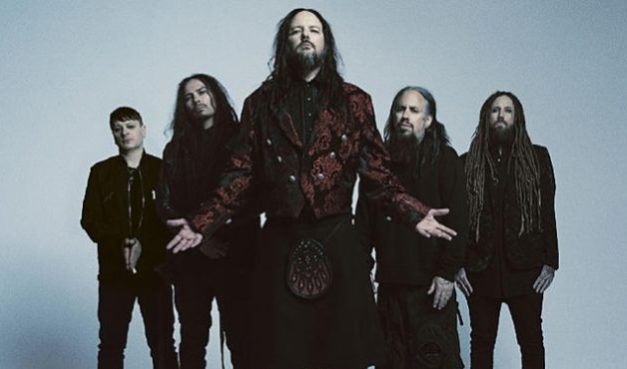 During a recent appearance on the Bringin' It Backwards Podcast, KORN guitarist Brian "Head" Welch explained why the band has issues with encores.
"We never have been an encore band, man," Welch said. "We would debate about it, saying, 'It's so cheesy, man. It's so cheesy. They want it so bad, but…'
"We don't do encore," he added. "We would tell people in the press, 'We don't do encores. We give it our all, and then we're done.' And then fans started getting mad, especially fans in different countries. They're, like, 'It's disrespectful if you don't come back out.' So we had to do it.
"And to this day, we don't really love it — 'cause everybody expects it, and they don't really cheer for it now. They're just, like, 'OK…' It's, like, you wanna be done, and then the crowd to demand you back out with applause. That's what the encores were meant for. But that's all gone to sh*t now."
KORN's latest album, The Nothing, was released in September 2019 through Roadrunner and Elektra. According to the band's lead singer, Jonathan Davis, the title of the album was inspired by a villain from The NeverEnding Story. This is the first album recorded after the deaths of the lead singer's wife Deven Davis and his mother, which is reflected in the lyrics of songs such as "Finally Free."