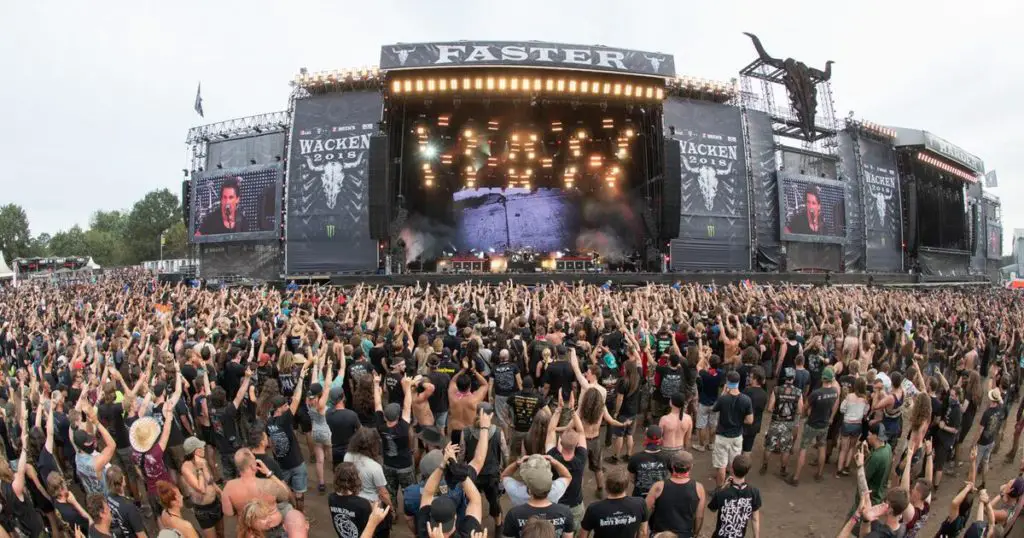 Summer is that exciting time of the year when all those singles out there can look forward to finding partners and join the dating scene. The warm pleasant weather makes it perfect to spend time outdoors and get involved in a host of activities. It offers plenty of opportunities to meet singles and enjoy going on dates. The key is to be proactive and grab every opportunity that comes your way. One of the best ways to meet a multitude of prospective partners is by joining dating site like Flirt. Online dating offers access to a wide variety of dating options so make the most of it and sign up with an online dating service in your city.
With summer come heavy metal music festivals that are another great way to get introduced to plenty of prospective partners. Heavy metal music festivals offer the perfect environment to meet and date so make sure you join as many such festivals as you can in town or even beyond. The atmosphere is electric with fellow music lovers that are passionate about the music. There ever is a dull moment at a heavy metal show and adrenaline levels at an all-time high. The music and the electric atmosphere make it easy to connect with other music lovers.
Some of the most popular heavy metal music festivals to visit in the US and Europe include Las Rageous (Las Vegas), 70,000 Tons of Metal (aboard a cruise ship travelling from Miami to Cozumel), Aftershock Festival (Sacramento), Full Terror Assault (Illinois), Wacken Open Air Festival (Wacken, Germany), Hellfest (Clisson, France) and Graspop Metal Meeting (Dessel, Belgium) to name just a select few of the many heavy metal shows to visit.
Some of the reasons why heavy metal music festivals are ideal to bump into prospective partners are as follows:
The ambience: Unlike meeting new people at club or bar where one could get tongue-tied to begin a conversation, the vibe at heavy metal music festivals is relaxed and one can be one's natural self effortlessly. The ambience is such it helps to relax and shed one's inhibitions with the music being instrumental in creating a feeling of conviviality among all those present. The ambience is as such things just seem to fall in place naturally with people socialising and bonding over music. Finding someone to date definitely becomes much easier in such an environment.
Music helps to bond: Apart from the attractive outdoor locations that have a unique charm of their own, music has the incredible power to bring people together from all walks of life and backgrounds. Seeing some of your favourite artists perform on a breezy summer evening is a unique and memorable experience of its own. You will find each and everyone present enraptured by the music with warm friendly vibes making it easy to get talking to someone you have only just met. Music helps to develop a rapport like nothing else possibly can even with total strangers!
Experience the thrill of an impromptu discovery: Probably the most exciting aspect of bumping into that someone special at a music festival is it is completely unplanned. When you go on a planned first date it tends to build up anxiety and stress and feels more like attending a formal interview than a date. Contrastingly meeting someone at a music festival opens up a whole new avenue of possibilities from strolling together around the place, dancing together to the music, grabbing a bite and drink at the food stall etc. or just spending time together in a quiet corner getting to know each other there are so many wonderful ways to interact.
An opportunity to express the real you: One of the most exciting things about heading to a music festival is you can choose any type of attire you like and flaunt it. The best part of these events is you have complete freedom to express yourself through the clothes you wear. Nothing is too out of it or bizarre as long as you have the personality to carry it off. This is the perfect platform to express your real self and your inner personality through the clothes you wear. Wearing such freely chosen apparel also helps to shed our inhibitions that otherwise could be a hindrance in successfully dating anyone you meet.