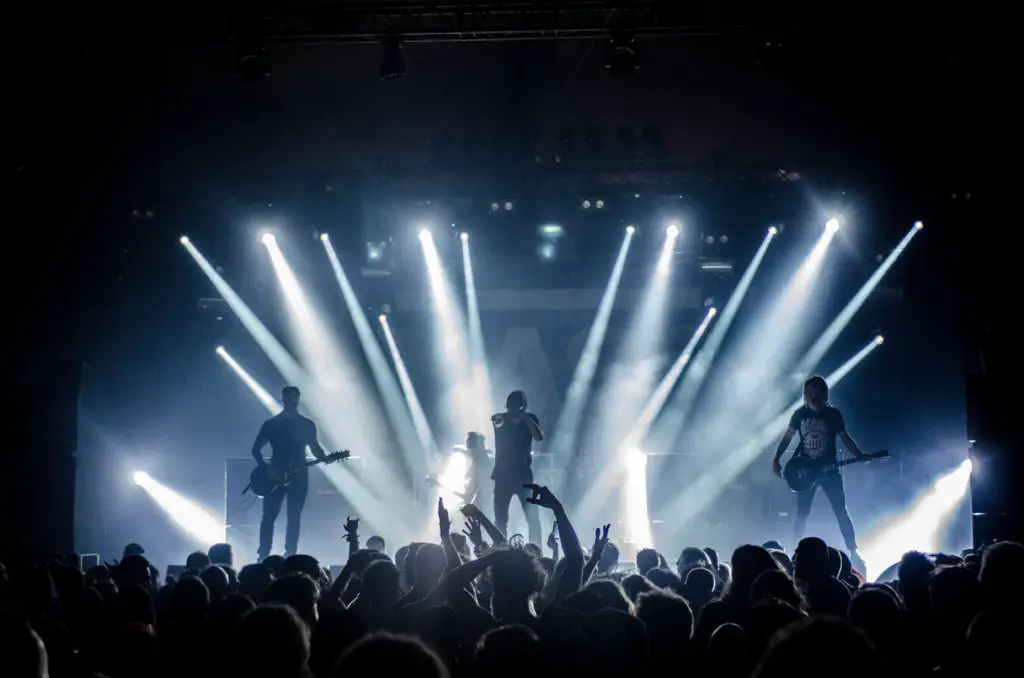 In the last seven years or so, we have seen an impressive number of classic rock and heavy metal bands licensing their likeness and music for the development of online casino games. As a result, countless gamers now play slot reels that include logos, imagery, and clips from famous bands, and which play famous songs in the background and during bonus unveilings.
Famous '80s and '90s glam rock band Guns N' Roses is perhaps the most popular example, having allowed NetEnt to produce a slot game right ahead of the band's much-awaited comeback a few years back. There's also an Ozzy Osbourne game that allows fans to listen to popular tracks while playing –– which is all the more satisfying with Black Sabbath no longer being active and Ozzy's age forcing him to slow down. And then there's the popular slot game based on Motörhead, which is particularly fitting as a tribute to Lemmy Kilmister –– who was known to enjoy a casino game or two in his time.
These are just a few examples, but they speak to how well rock artists and bands have fit this particular gaming industry. From the fan perspective, there's very little that needs to be explained when it comes to these releases. But why exactly did game companies decide to invest in purchasing costly music licenses for their games? And why were rock bands (or their representation) keen to make the deals? When we look into these questions, the partnerships start to look pretty brilliant.
They Need New Licenses
According to GlobeNewswire, it's expected that the online gambling industry will have grown by 100 billion dollars between 2019 and 2026. This will mean ever-increasing demand for games, such that game developers will face a need to secure the most valuable licenses before their competitors do. This is already a big part of the industry, not only where rock band games are concerned, but also with regard to various major properties from film and television. But the trend is likely only going to intensify, such that artists and bands can make more off of the deals (and new artists can get involved).
Design Is Easy
The not-so-secret reality in online slots –– as dynamic and enjoyable as they've become –– is that gameplay doesn't vary all that much. Yes, there are different bonus games, prize structures, and reel arrangements, but from a development and game mechanics standpoint, they're all quite similar. This enables developers to insert designs and media components into standard slots with relative ease. With the proper licensing then, it is a simple matter to create new slot games surrounding artists, groups, or even individual songs, albums, or tours.
The Draw Of Jackpots
The most popular online casino platforms tend to attach attractive jackpots to selections of their casino games, sometimes in rotation, such that prizes for lucky spinners accumulate over time. Different individual games at a variety of sites might be tied to tens of thousands of USD in jackpot stashes each, and the sought-after "mega jackpot" at the Gala Spins platform is typically worth well over £100,000 (which is about $130,000 USD) at any given time. This serves two purposes with respect to rock slots: First, it keeps people coming back to these casinos on an hourly basis to watch bonuses accumulate, meaning they have all the more chance of discovering games (including the rock ones). Second, at any given time a casino might highlight a rock slot game with a jackpot setup, which massively boosts attention. Simply by being in play, rock artists and groups are inviting the possibility of expanded reach.
The Audiences Are a Perfect Match
While there's an emerging population of young people interested in casino games, casinos' target audience is still slightly older generations –– often middle-aged adults with expendable income. This just so happens to perfectly match the aging fanbases of the bands that defined the heydays of metal and classic rock alike. As The New York Times wrote a few years ago, these fans are still very engaged, and many will likely be thrilled to see more rock-based slot options moving forward. So, just as new games and jackpot potential can expand reach to new fans, these games also cater to the hardcore existing ones.

Casino games represent an excellent way to listen again to classic tracks from popular bands while playing fun and exciting games. However, what makes this such a genius move for rock artists and bands in particular is the different ways in which everyone involved benefits. Casinos gain opportunity to design new, competitive games; the artists gain fresh chances for exposure with massive audiences; and the fans get to enjoy fresh and exciting ways of engaging with their favorite material.

The move of rock music into slots was a brilliant one.