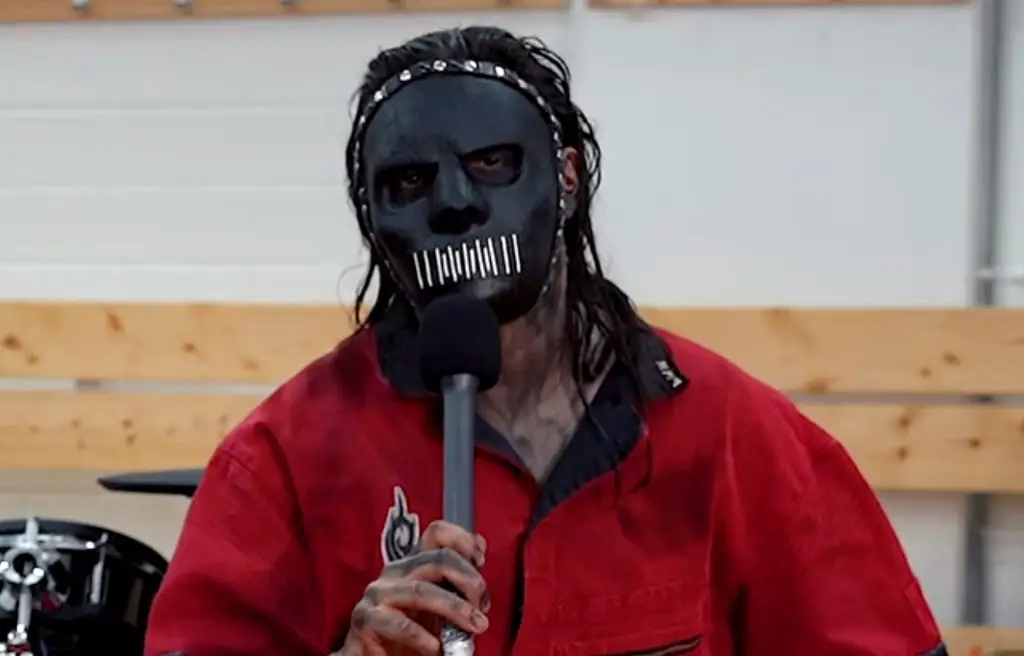 During a recent appearance on WSOU, SLIPKNOT drummer Jay Weinberg looked back on joining the group in 2014, and also discussing why the band is taking more time to work on new material.
After interviewer noted that the band is taking longer and longer time to make new albums, he asked Jay if that is something we can expect from now, to which Weinberg responded: "Yeah, I don't know if any of that is intentional. I would say it's more informed by, like, when we put out a record, we've got a lot of places to go.
"So we want to make sure that we play our songs to anybody willing to hear it, and the more and more time has passed, I think that more and more places there are for SLIPKNOT to go. For instance, with the [2014's] Gray Chapter, we ended up playing Mexico for the first time in the band's history, and stuff like that is really exciting.
"When you're trying to hit more places, that takes more time and that takes time away from really focusing on making new music," he continued. "As far as things you can expect from SLIPKNOT, if there's any one thing I've learned from being in SLIPKNOT, it's that you can never expect anything in SLIPKNOT. [Laughs]
"Everything is completely unpredictable, and that's kind of one of the things about the band that makes it what it is — everything is completely unpredictable. From timelines to musical direction, whatever you want to focus on, nothing has a predictable nature about it, so the time between the records, I think that's kind of a happenstance.
"Not one of us would want to make music and put it out there without putting our best foot forward, so that takes time. I think any band should be taking the proper time to make the music they truly want to make and make sure it's the music they want to make before anybody else hears it. So, SLIPKNOT operates on its own trajectory for sure, it's a constantly changing and shifting thing that never really lets you get comfortable in it, for sure.
"After seven years of being in the band, I've definitely learned that — and that's part of what keeps it going, that's what keeps us on our toes and inspired because I think this is music that you have to make when you're on your toes. This is not comfortable music to make, it's not easy music to make — it's difficult, not fun, it's painful, but it gives what you put into it.
"So if you put a lot of time and effort into it, the music gives back emotionally and artistically to us who created, and hopefully to anybody who wants to listen," Jay added. "So yeah, there's no real timeline to expect anything. When the record's done everybody else in the world is the first to know for sure. When it's done, it's done, but nobody has any kind of timeline that would really answer, can't expect anything with SLIPKNOT, and that's OK."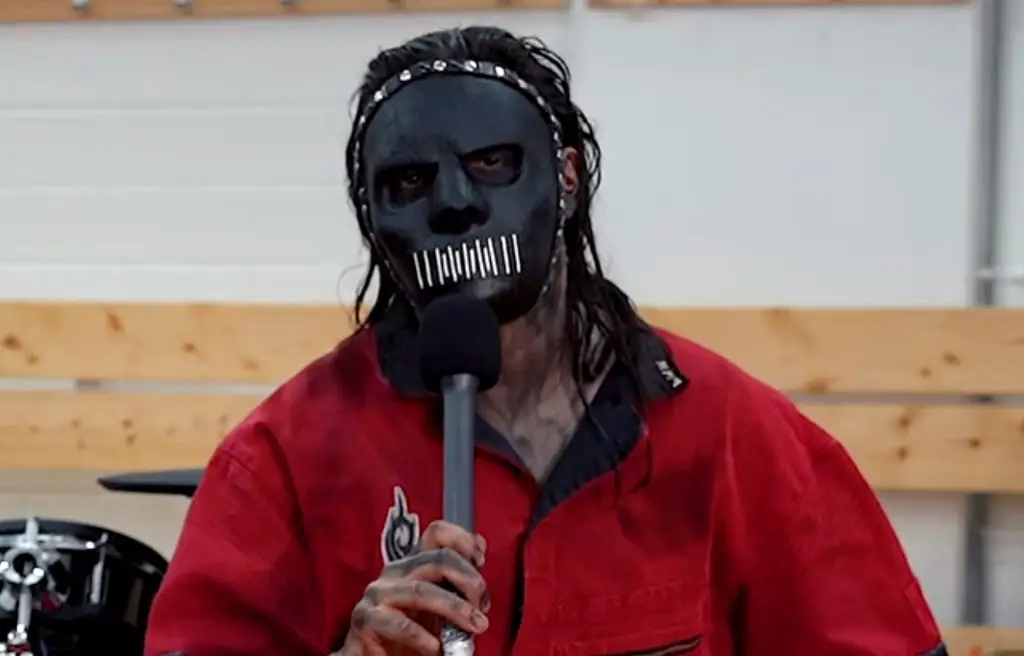 Asked if it was tough to replace Joey Jordison in the band, Jay said: "I didn't really think about it like that. To me, SLIPKNOT music has been such an integral part of my just learning about the kind of music that I love. It was an entryway for me to discover a whole culture and whole soundscape I didn't even know existed before I saw Slipknot for the first time.
"So for me the reverence that I had in a room once they had asked me to start playing with me, the reverence has always been for the music," he continued. "That was one thing about SLIPKNOT that I really enjoyed as a fan was that the music was what's on display. It's not any one member, it's not the guitars, not the drums, not the vocals, not the DJ stuff, it's not the keyboards, it's not any of that — it's the entire collective.
"So for me when I'm entering this room, about to play with SLIPKNOT for the first time, I haven't thought about any particular member," Jay added. "I just thought about executing the music that had meant so much for me growing up, and that has really informed how I developed as a musician and my own tastes and sensibilities and what I like about playing drums. So yeah, nothing like that really was ever a thought."
You can listen to full interview below.
SLIPKNOT's latest album, We Are Not Your Kind, was released on August 9, 2019 via Roadrunner Records. Album was once again recorded at a Los Angeles studio with producer Greg Fidelman, who engineered and mixed SLIPKNOT's 2004 album Vol. 3: (The Subliminal Verses) and helmed 2014's .5: The Gray Chapter.
We Are Not Your Kind sold 118,000 equivalent album units in the U.S. in its first week of release to land at position No. 1 on the Billboard 200 chart. Furthermore, the album made an impact worldwide with No. 1 debuts in the United Kingdom, Mexico, Australia, Canada, Japan, Ireland, Belgium, Portugal and Finland, as well as Top 5 debuts in Germany, France, Norway, Italy, Austria, Sweden, Switzerland, The Netherlands, Poland, Spain and New Zealand.