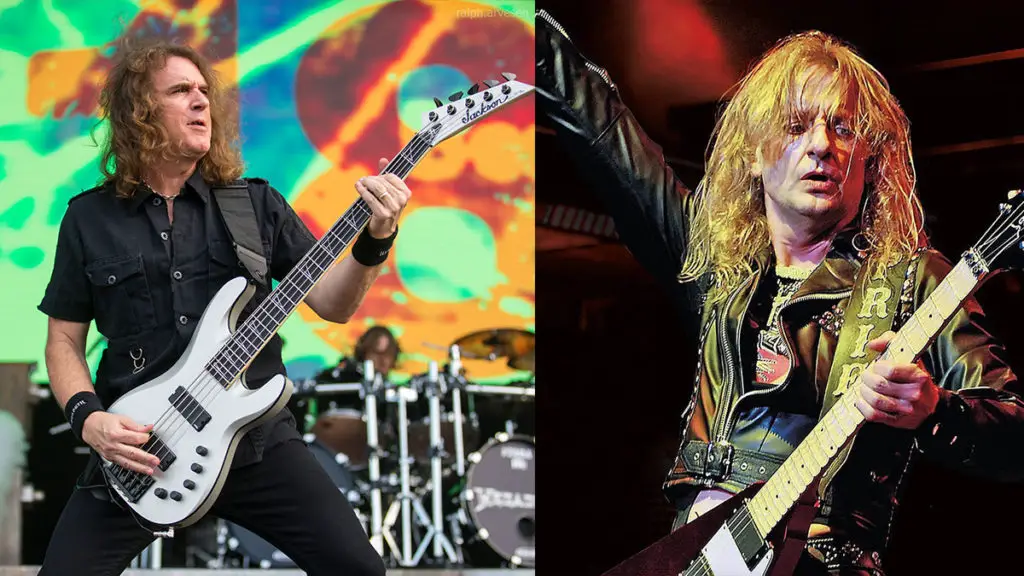 As previously reported, bassist David Ellefson has been fired from MEGADETH following recent sex scandal.
After his departure from the band was announced, fans begin speculating that the 56-year-old musician could join KK's PRIEST, with whom he already performed a full-length set of JUDAS PRIEST classics with Tim "Ripper" Owens, K.K. Downing and ex-JUDAS PRIEST drummer Les Binks in November 2019 in Wolverhampton, United Kingdom.
However, when KK'S PRIEST's formation was first announced a little over a year ago, the band's bassist was listed as Tony Newton, a founding member of the long-running British hard rock act VOODOO SIX. At the time, it was assumed that Ellefson's non-involvement with KK'S PRIEST was down to the fact that his main priority was MEGADETH, which was working on a new studio album.
Yesterday, a fan tagged Owens and Downing and tweeted: "Hey guys, #DavidEllefson Dave is available again!! Let's rock mf!!!" In response, Owens wrote: "We have a bass player, His name is Tony."
KK's PRIEST will release their debut album, Sermons Of The Sinner via Explorer1 Music Group/EX1 Records on August 20. You can pre-order Sermons Of The Sinner via Amazon here.