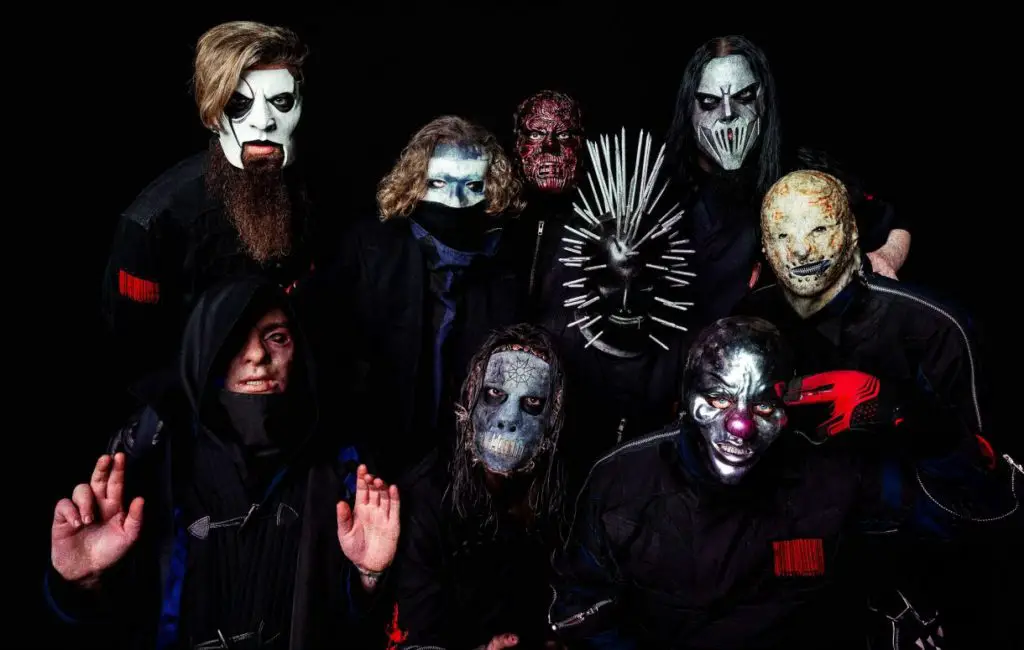 During a recent appearance on "The Fred Minnick Show," SLIPKNOT percussionist M. Shawn "Clown" Crahan was asked if could ever see the band performing without their trademark costumes.
"There's not a day that doesn't go by that every member wishes we didn't have to wear that stuff," Crahan responded. "Especially since it was my idea in the sense of I brought it to the table. And for all I know, maybe some of the guys think it's the worst thing ever. They went with it because of our love for each other and our dream and our brand, but secretly, some people could be just, like, 'I can't believe I signed up my whole life for this,' whereas I'm only doing it with that. So I never forced it on anyone. It seems like it's what we wanted to do. And it's helped, and it really is who we are.
He continued: "People ask me all the time, 'Are you gonna take off the mask?' And I say, 'Why do I need to do that?' You're only asking me because of behavior. You're only doing that because you have a hypothesis of all the other artists, some way or not, but I'm not a part of that test, that field research. I'm the Clown in a band called SLIPKNOT. We are not your kind. We are not like you. We're not part of your hypothesis.
"For me, it's pure religion," Crahan added. "It's my life. And I can't ever fathom going in so personal because of laziness or stress or just the will to not wanna put it on anymore. I signed the deal we did in the beginning, and there's just never been any [thought] of anything else. I really couldn't fathom us any other way. I would feel cheapened; I would feel betrayed. I think that's the difference. It's the self-worth in the dream, in the art that you create. Ours is very, very, very precise, and we do not deter away from staying the course."
SLIPKNOT released their latest album, We Are Not Your Kind, on August 9, 2019 via Roadrunner Records. Album was once again recorded at a Los Angeles studio with producer Greg Fidelman, who engineered and mixed SLIPKNOT's 2004 album Vol. 3: (The Subliminal Verses) and helmed 2014's .5: The Gray Chapter.