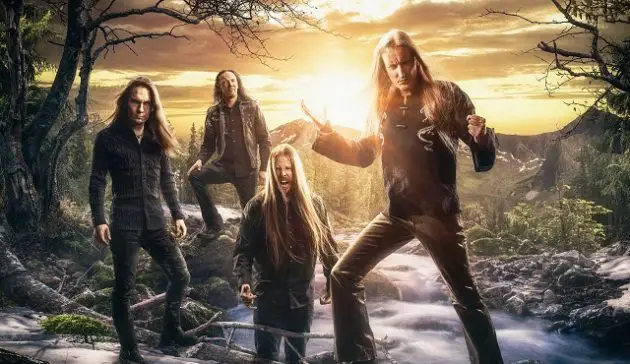 WINTERSUN has issued an update on their long-awaited Time II album simply stating that album is 90% done at this point.
Band also revealed the status of other four albums that they are working on.
Here is their recent Facebook post:
Earlier this month, WINTERSUN parted ways with guitarist Asim Searah.
Band said in a statement: "We have decided to part ways with our 2nd guitarist Asim Searah, who has been with us as a session guitarist since 2017.
"We shared good times on and off the stage, but we didn't see eye to eye on some things and we weren't happy with everything behind the scenes. So after careful consideration we think this decision is best for everyone. We wish Asim all the best in all his future endeavors!
WINTERSUN's latest album, The Forest Seasons, was released in July 2017 via Nuclear Blast. The band cited Antonio Vivaldi's violin concerto The Four Seasons as an inspiration for the album title.