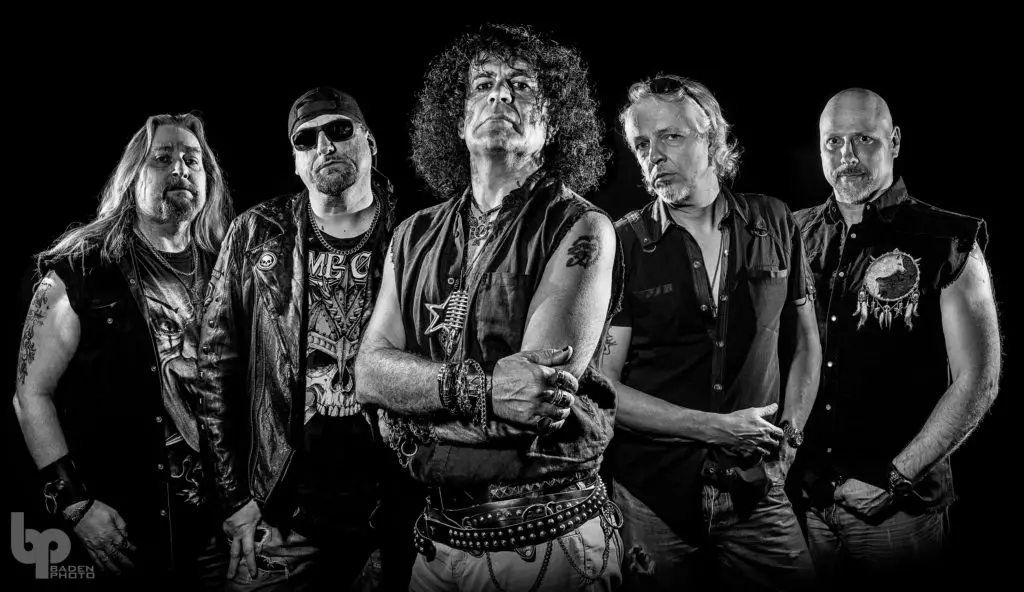 Along with the legendary Mercyful Fate and some considerably more obscure acts such as Alien Force, Randy and Crystal Knight, Copenhagen's own WITCH CROSS must rate as one of the best Danish heavy metal bands ever. The band's 1984 album "Fit For Fight" is surely one of the Top 5 albums in the history of Danish heavy metal.
After a long pause, "Fit For Fight" was followed by the second album "Axe To Grind" in 2013. The line-up of WITCH CROSS has been constant for the last five years and it was band founder and guitarist Mike Koch who recorded the brand new studio album "Angel Of Death" together with Jan "little John" Normark on bass, Kevin Moore on vocals, Paul Martin on guitar and Jesper Haugaard on the drums.
"As with the previous album, "Angel Of Death" was produced by myself and recorded at different location in London, Denmark and Sweden", explains Mike Koch. "We started writing the songs straight after the 2013 release "Axe To Grind" and we finally had all the material ready in 2017 and then started the recording process which took a lot longer than we had planned. Finally the album was ready to be mixed at the end of 2019 and Mike Exeter (Judas Priest, Black Sabbath and Cradle Of Filth) mixed the album during the first part of 2020, then the mastering was done by Jacob Hansen (Volbeat and Pretty Maids)."
"Axe To Grind" was definitely much more a link to the past than this album is," continues the guitarist. "The album had a much stronger connection to traditional Scandinavian metal. We have become a more dynamic band live and this new album reflects the live sound but it is also more dark and powerful than previous albums. We also wanted to make a few more epic songs to be included on "Angel Of Death" and we are very excited to hear what people think of the new material once it's out."
With songs like "Phoenix Fire" there are also some hints towards the band's Viking heritage on »Angel Of Death«, as Mike Koch explains: "For some reason we always end up writing at least one or two songs about the sea and warriors but I don't think we deliberately set out to write about Vikings."
Read our review here.