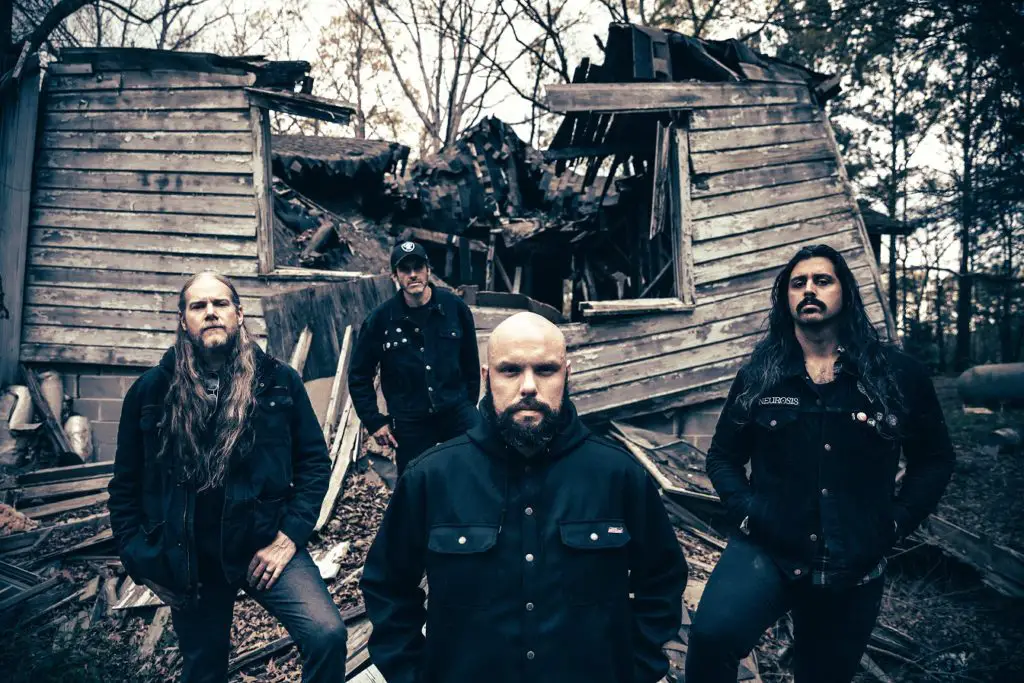 Artist Paul Romano (MASTODON, HATE ETERNAL, etc.) has partnered with Heaviest of Art to give a behind-the-scenes look at the creation of the unique album art for WITHERED's upcoming album, Verloren! Both Romano and WITHERED  vocalist/guitarist Mike Thompson give in-depth interviews about the concept, working together, and more in this detailed article, which is accompanied by an exclusive video clip and photos! Watch the video below.
WITHERED has also recently released the first track from the record along with a disturbing music video! "By Tooth in Tongue" can be found HERE.
Verloren is going to be released on June 25th via Season of Mist Underground Activists!
"We want to compound new elements into every album", comments guitarist/vocalist Mike Thompson, "and we're definitely a band for metal nerds. Our audience seems to be the old-schoolers who are absorbed by this stuff every day and jaded folks of a certain age. Industry types and peers tend to get it, but that's about it." 
Verloren Tracklisting:
1. By Tooth In Tongue
2. The Predation
3. Dissolve
4. Casting In Wait
5. Passing Through…
6. …The Long Hurt
7. Verloren
8. From Ashen Shores