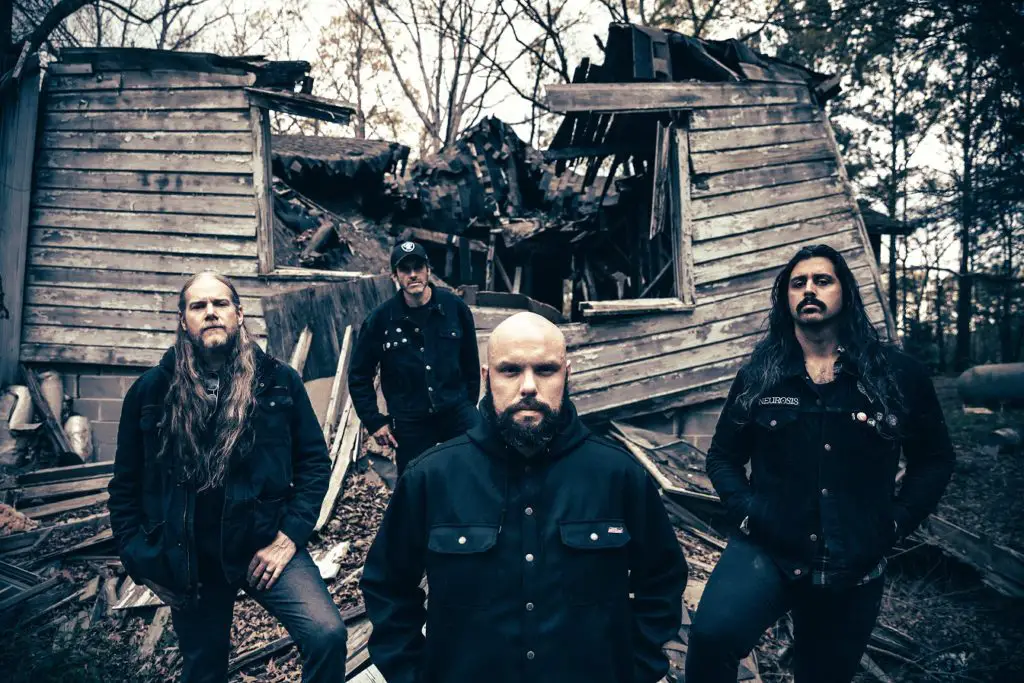 Blackened death metal outfit WITHERED are now releasing their brand-new single "By Tooth In Tongue" of their forthcoming album Verloren. The album is scheduled for world-wide release on June 25th, 2021 via Season of Mist Underground Activists. You can check out the music video for new "By Tooth In Tongue" single below.
From its inception, WITHERED has been an outlier, a perplexing charge of extremity which the metal scene has never been able to put its finger on.
"We want to compound new elements into every album", comments guitarist/vocalist Mike Thompson, "and we're definitely a band for metal nerds. Our audience seems to be the old-schoolers who are absorbed by this stuff every day and jaded folks of a certain age. Industry types and peers tend to get it, but that's about it." 
Verloren Tracklisting:
1. By Tooth In Tongue
2. The Predation
3. Dissolve
4. Casting In Wait
5. Passing Through…
6. …The Long Hurt
7. Verloren
8. From Ashen Shores
Thompson's self deprecating assessment of his creative output might be part gentlemanly humility talking or a harshly realistic take on WITHERED's cult status, or somewhere in between, but with an impressive body of work fanned out over the course of 18 years and five albums which have weathered as many trends, the Atlanta quartet continues to confound and refuses to compromise. New album, Verloren is the band's most daring and iconoclastic work yet, one that spits in the eye of complacency and exists as a contrarian masterstroke.