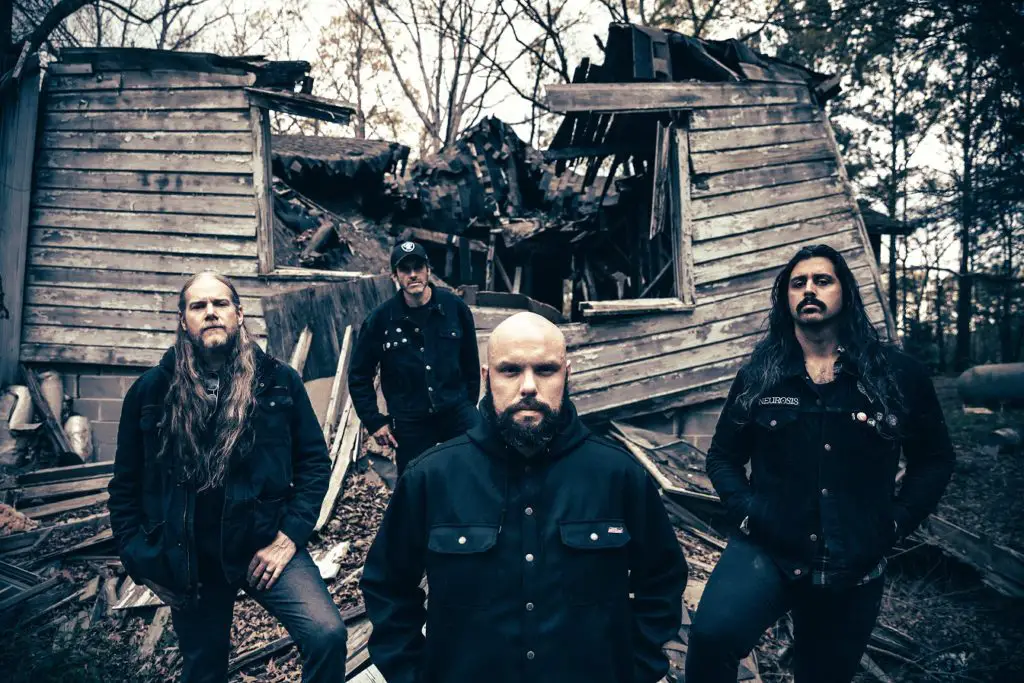 Blackened death metal outfit WITHERED are now releasing the second brand-new track of their upcoming album Verloren, which is set for worldwide release on June 25, 2021, via Season of Mist Underground Activists! The new single "Casting In Wait" can be heard and viewed along with a lyrics music video below.
The band comments: "Humanity's obsession with glorifying the ego beyond death through legacy is one of the biggest exercises in futility. It's perhaps the most elegant & noble way to waste one's existence here. No matter the effort put forth, the earth will rise in tide, open up in darkness, and puke ash into the atmosphere erasing all traces. There is nothing immortal except what we all become. Worm shit that fuels earth's inevitable return to harmony & humility."
WITHERED vocalist/guitarist Mike Thompson and artist Paul Romano recently gave a behind-the-scenes look and in-depth interview on the creation of the unique album artwork. The detailed article, which is accompanied by an exclusive video clip and photos, can be viewed here.
Verloren is going to be released on June 25th via Season of Mist Underground Activists!
"We want to compound new elements into every album", states guitarist/vocalist Mike Thompson, "and we're definitely a band for metal nerds. Our audience seems to be the old-schoolers who are absorbed by this stuff every day and jaded folks of a certain age. Industry types and peers tend to get it, but that's about it." 
Verloren Tracklisting:
1. By Tooth In Tongue
2. The Predation
3. Dissolve
4. Casting In Wait
5. Passing Through…
6. …The Long Hurt
7. Verloren
8. From Ashen Shores