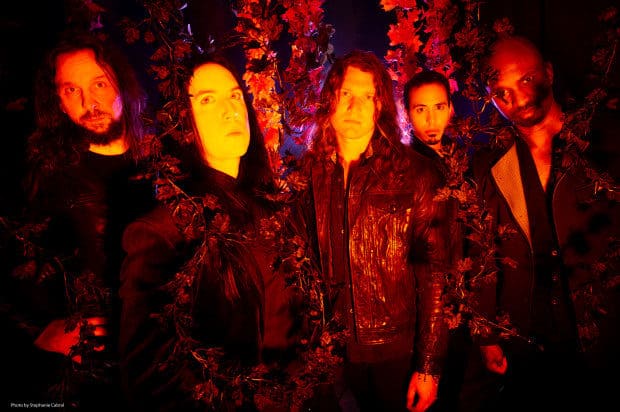 See and hear a very different side of WITHERFALL by checking out the video clip for the highly emotional "The River". After their homages to throwback horror with "As I Lie Awake" and "The Other Side Of Fear" the brand new video for "The River" finally shows a full band performance. The video was directed by Bradford Lloyd Cooper for Combobulated Arts Incorporated and can be viewed below.
The video and song have a very special and personal meaning: "'The River' is a song about singer Joseph Michael's deceased father. It refers to the family fishing spot up near Thousand Islands by the Canadian border of New York State. During the recording tears were shed… Hopefully this song honors JM's father appropriately. RIP Kenneth Martin Furney."
"The River" is the 5th single taken from Curse Of Autumn, the upcoming album from WITHERFALL that is scheduled for a worldwide release on March 5th, 2021 with the US vinyl being available April 2nd, 2021.