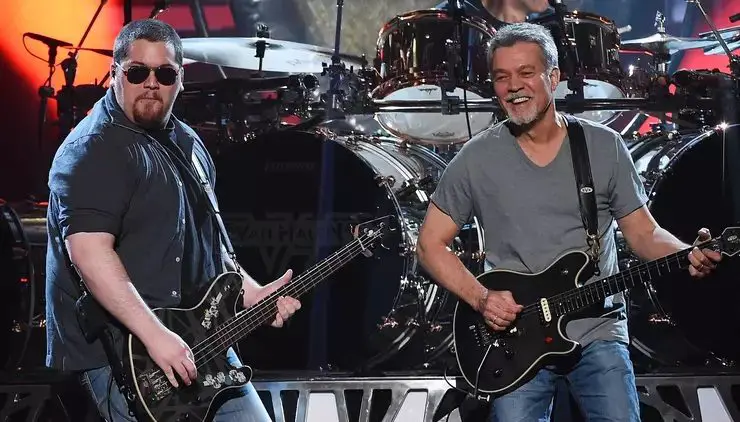 During a recent interview with Full Metal Jackie, Wolfgang Van Halen spoke about the upcoming debut album from his solo band MAMMOTH WVH.
When asked what inspired and guided his compositional approach on the LP, Wolfgang responded: "My father [late VAN HALEN guitarist Eddie Van Halen] is always a huge inspiration. I don't think his songwriting gets enough credit. Obviously, his guitar playing overshadowed it a touch, but as a songwriter, I think my father was phenomenal.
"Another songwriter that inspires me, actually, is Jim Adkins, the singer of JIMMY EAT WORLD. I think he's a great songwriter; he compiles stuff really well. And also my good friend Clint Lowery from SEVENDUST; I think he's a wonderful songwriter, too, that I really look up to as well."
Wolfgang also spoke about joining VAN HALEN for its 2007 reunion tour with singer David Lee Roth.
"In the Roth era, the aggression — they were just like a steam train that nobody could compare," Wolfgang said. "And with the [Sammy] Hagar era, I loved how the melodic side was explored much more. They still maintained that edge, but they weren't afraid to explore the melodic side. Those were two really important things to me about the band. And also that the B-sides are just as good as, and maybe even better than, the popular songs, so once I got to make the setlist, I tried to fit in as many as I could."
Listen to full interview below.
Eddie died on October 6 at St. John's Hospital in Santa Monica, California, after long battle with cancer. "Alex was by his side, as were Eddie's wife, Janie, and son, Wolfgang.