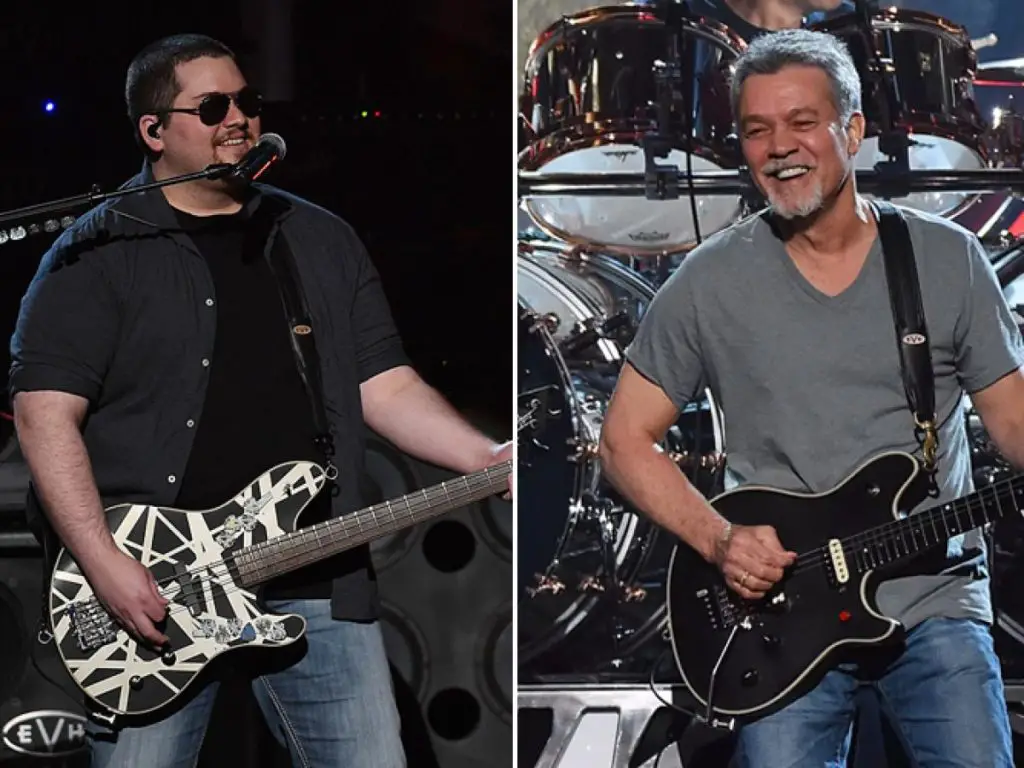 During a recent appearance on 95.5 KLOS, Wolfgang Van Halen talked about his new single "Distance," which he released as a tribute to his recently-departed father Eddie Van Halen — while also touching on online trolls and more.
When asked how is he doing these days, Woflgang replied: "The past two days have been a little nicer, but overall I think we can all agree that 2020's been the worst year ever. And personally, the past month [October] has been the worst month of my life, but the past two days have been pretty crazy, pretty incredible actually.
"I've never been able to go on my phone before and see such an overwhelming amount of positive things that I'm having, which is pretty crazy."
After interviewer noted, "I've seen some of these trolls and it blows me away how people can take advantage of a situation, but I'm always cheering for you and you seem to laugh it off pretty well," Wolfgang said: "Yeah, it's funny because you got to think about where those people are in their lives to be able to be comfortable saying such horrible things.
"And it's like, 'Man, you know what? They're probably going through a lot, best just let it roll off my back.' In person, they'd probably be super-nice."
When asked at what age he realized that he is growing up with such famous parents, he responded: "Probably — I don't know, my mom did a good job at kind of grounding my childhood and not making a scene, it was really kind of, I don't know, she made it very normal."
Eddie died on October 6 at St. John's Hospital in Santa Monica, California, after long battle with cancer. "Alex was by his side, as were Eddie's wife, Janie, and son, Wolfgang.
You can listen to an entire interview below.