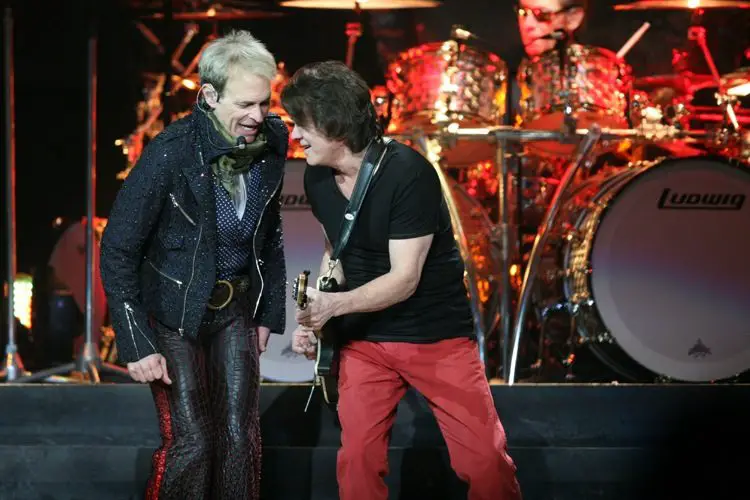 As previously reported, in a recent interview with The New York Times, David Lee Roth said that Eddie Van Halen won't probably tour again.
"I don't know that Eddie is ever really going to rally for the rigors of the road again," Roth said. "I don't even want to say I've waited — I've supported for five years. Because what I do is physical as well as musical and spiritual — you can't take five years off from the ring. But I did. And I do not regret a second of it.
"He's a band mate. We had a colleague down. And he's down now for enough time that I don't know that he's going to be coming back out on the road. You want to hear the classics? You're talking to him."
After Loudwire posted a story on its Instagram, Eddie Van Halen's son and VAN HALEN bassist, Wolfgang, wrote in a comment section on post: "Yeah I don't really think that's up for him to decide."
Last year, TMZ reported that Eddie Van Halen was diagnosed with cancer nearly 20 years ago and has been travelling between the United States and Germany for treatment.
Back in 2000, shortly after he was diagnosed, doctors removed around 1/3 of his tongue.
Sources told TMZ that Eddie has flown to Germany for 5 years to get radiation treatment, and for the most part it's worked to keep the disease in check.