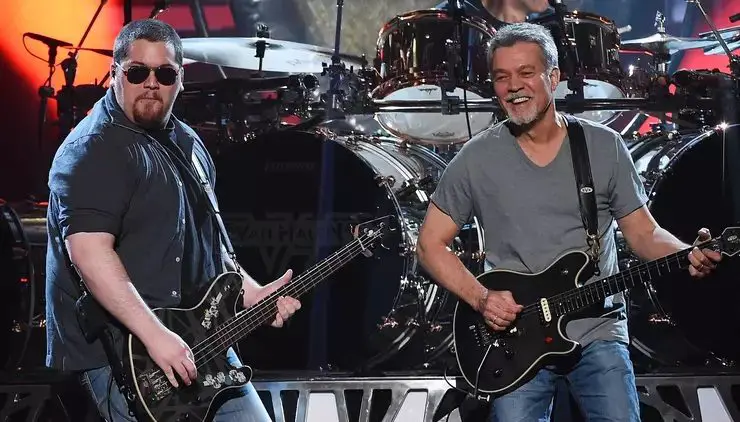 Wolfgang Van Halen has shot down a rumor that a new version of VAN HALEN is being assembled featuring him on guitar in place of late Eddie Van Halen.
A rumor has been circling rounds via a Wolfgang Van Halen private group on Facebook that the VAN HALEN camp is discussing the possibility of the band carrying with a revamped lineup that would consist of Sammy Hagar on vocals, Michael Anthony on bass, Alex Van Halen on drums and Wolfgang on guitar.
It was furthermore suggested that Eddie Van Halen told his son and brother "I give you my blessing" for VAN HALEN to continue without him.
Wolfgang took to Twitter do dismiss these rumors, writing: "This is just a sh*tty lie attempting to capitalize on these awful times. Please stop with this."
"Anyone peddling this sh*t is not only hurting the fans, but hurting me and my family."
Eddie Van Halen died on October 6 at St. John's Hospital in Santa Monica, California, after long battle with cancer. "Alex was by his side, as were Eddie's wife, Janie, and son, Wolfgang.