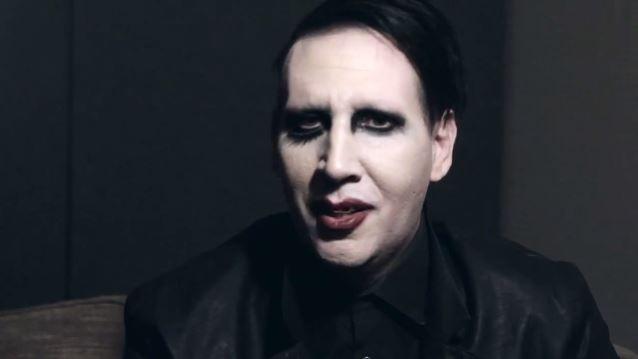 Another woman has come out publicly to share a story of Marilyn Manson after Evan Rachel Wood accused rocker of abuse.
Visual filmmaker Love Bailey detailed a 2011 incident to The Daily Beast in which Manson put a gun to the 20-year-old's head shortly after she arrived at his home for a gig. Bailey originally told the story on social media in 2017, but felt inspired to share it again in light of recent events.
Bailey now wrote: "Arriving at his home, Bailey was told Warner and the actress were 'finishing up' in a separate room. When she was allowed to go inside to dress the actress, she claimed that the actress was in a disoriented state and stumbling around the room, leading Bailey to believe she had been drugged. 'I had to crawl over stained sheets to get to her and as I did so he put a big Glock to my forehead,' Love Bailey said.
"'I remember thinking, oh my god, am I going to die? I felt powerless, I felt stunned and I was shocked," she continued. "I was in this state where I was asking myself, isn't he too famous to kill me? I remember all these thoughts flashing through my head, and here I was, this young 20-year-old stylist just trying to get the job done and I was met with a Glock.'
"As Manson pulled the trigger, he let out a laugh and said, 'I don't like f—-ts,' Love Bailey said. She believes it was a way for Warner to 'scare me into submission, so I wouldn't talk,' explained Bailey, who is trans.
"Love Bailey said, in a blur, she quickly grabbed her things and left. 'I was just afraid for my life at that point,' she said. 'I didn't say anything after that because the fashion industry is so small. If you say something, then the photographer will blacklist you and you lose your career.'"
Marilyn Manson has later issued a brief statement on the accusations, saying: "Obviously, my art and my life have long been magnets for controversy, but these recent claims about me are horrible distortions of reality. My intimate relationships have always been entirely consensual with like-minded partners. Regardless of how — and why — others are now choosing to misrepresent the past, that is the truth."