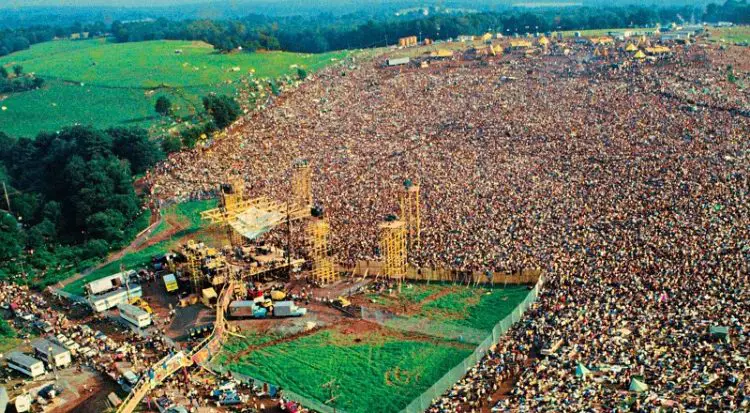 Woodstock festival is set to return in 2019 to celebrate 50th anniversary, CampaignLive reports.
The event is being staged by Bethel Woods Center for the Arts, the historic site of the 1969 festival, in partnership with Live Nation and agency Invnt.
The festival is currently being planned for August 16 – 18th. Live Nation promises a series of "brand activations" which seems a bit antithetical to the Woodstock brand, but whatever.
Woodstock was a music festival held on a dairy farm in the Catskill Mountains, northwest of New York City, between August 15–18, 1969, which attracted an audience of more than 400,000.
Billed as "An Aquarian Exposition: 3 Days of Peace & Music", it was held at Max Yasgur's 600-acre dairy farm near White Lake in Bethel, New York, 43 miles (70 km) southwest of Woodstock.
Over the sometimes rainy weekend, 32 acts performed outdoors. It is widely regarded as a pivotal moment in popular music history, as well as the definitive nexus for the larger counterculture generation. Rolling Stone listed it as one of the 50 Moments That Changed the History of Rock and Roll.