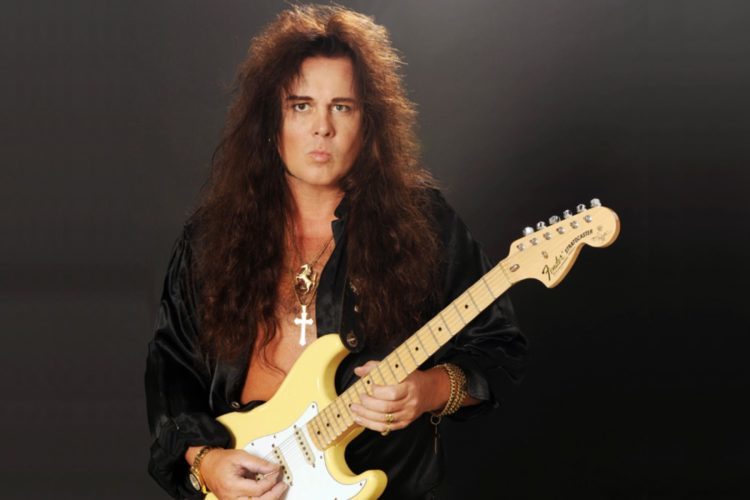 During a conversation with Guitar Interactive, Yngwie Malmsteen talked about his turbulent relationship with singers throughout the years, saying that "people tend to always misunderstand what I'm trying to say."
As reported in the past several years, Yngwie and some of his ex-vocalists traded barbs online after the guitarist said he started singing in his own band because he got tired of "self-absorbed" singers.
In an exclusive interview with UG last year, ex-Malmsteen singer Tim "Ripper" Owens shared his take on why he thinks Yngwie shared such a stance.
Back to the recent conversation, Malmsteen explained (as transcribed by UG):
"I got a solo deal in 1984, I started my own solo career, and what I do with that is: I write the music, I write the parts, I write the vocals, melodies, I write everything, all the parts.

"And then I say, 'You, you, you, you, you can do this, I want you to do this – here's your paycheck.' I would hire them as musicians and singers, you know, not to come in and co-write with me or be co-anything, that's just not the way I work.

"And a lot of times it seems that the keyboard player, the bass player, and the drummer seemed to be okay with it, but the singer's not. Singers seem to have a little, 'Why shouldn't I write the lyrics? Why can't I be the star?'.

"I go, 'Listen, you can be writing the lyrics, you can be the star, of course, but not in this. This one, I'm doing the lyrics and the vocal lines, and I'm writing the songs.' I wish all of them all the best, and all the best of luck, all the success, I'm not saying anything else."
Is clear enough now?