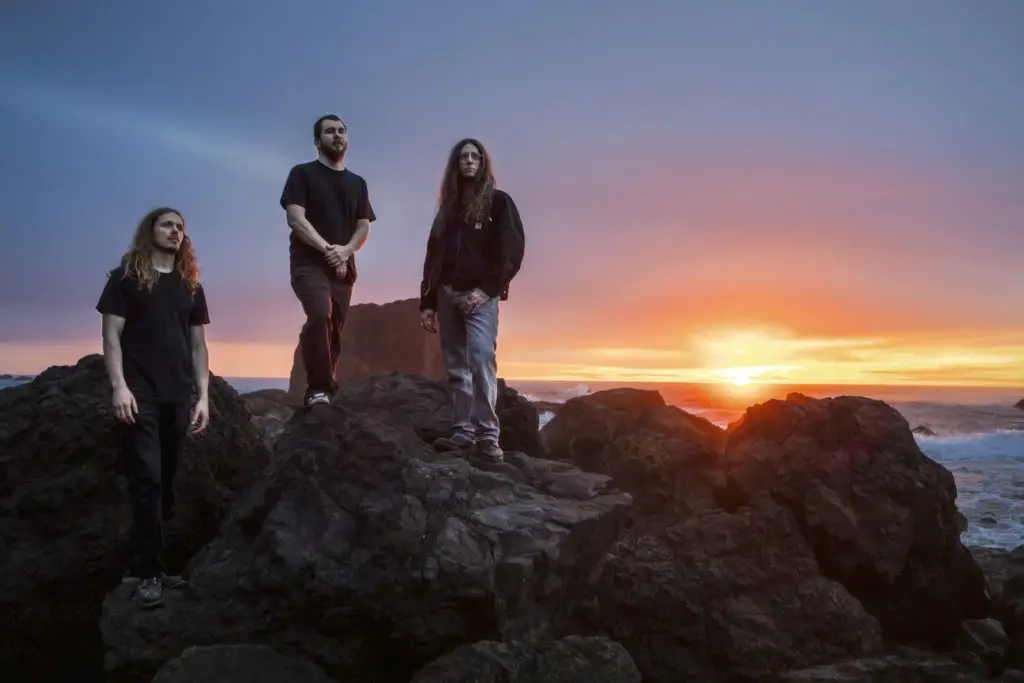 From tragedy to triumph, YOB's incredible 8th full-length recording was conceived amidst dire circumstances that nearly left frontman Mike Scheidt dead. Suffering from an extremely painful and potentially fatal intestinal disease, Scheidt miraculously recovered and reinvigorated the Oregon trio with a new sense of purpose for "Our Raw Heart," an album informed by the will to survive. More exposed than ever both physically and emotionally, YOB bleed out seven riveting tracks of enormous volume and pensive, transcendental beauty across 75 minutes of ultimate doom. A brilliant musical progression in the YOB continuum, "Our Raw Heart," is the band at their most aggressive, impassioned and eclectic. The riffs are massive, the vocals captivating and the songwriting sublime. Existing in its own organic universe, "Our Raw Heart" is truly the band's finest work to date and the apex achievement of what heavy music can accomplish.
"Our Raw Heart" was co-produced by the band and longtime collaborator Billy Barnett at Gung Ho Studio in Eugene, Ore., with mastering handled by Heba Kadry (The Mars Volta, Diamanda Galas, Slowdive).
Read our review here.
Line up:
Mike Scheidt – Guitar, Vocals
Aaron Rieseberg – Bass
Travis Foster – Drums
Tour Dates:
May 25 Vancouver, BC Modified Ghost Festival
 — All Dates Jun 14 – Jul 14 w/ Bell Witch —
 Jun 14 Oklahoma City, OK 89th Street
Jun 15 Austin, TX Austin Terror Fest
Jun 16 Little Rock, AR Mutants of the Monster 2018
Jun 17 Memphis, TN Hi Tone
Jun 19 Birmingham, AL Saturn
Jun 20 Atlanta, GA The Earl
Jun 22 Orlando, FL SoundBar
Jun 23 Wilmington, NC Reggies
Jun 24 Asheville, NC Mothlight
Jun 25 Raleigh, NC King's
Jun 27 Baltimore, MD Metro
Jun 28 New York, NY Le Poisson Rouge
Jun 29 Philadelphia, PA Underground Arts
Jun 30 Boston, MA Middle East
Jul 02 Montreal, QC La Sala Rosa
Jul 03 Ottawa, ON Mavericks
Jul 04 Toronto, ON Mod Club
Jul 06 Pittsburgh, PA Rex Theatre
Jul 07 Detroit, MI El Club
Jul 08 Chicago, IL Reggies
Jul 09 Chicago, IL Reggies
Jul 10 St. Paul, MN Turf Club
Jul 11 Omaha, NE Lookout Lounge
Jul 12 Denver, CO Bluebird Theatre
Jul 13 Salt Lake City, UT Urban Lounge
Jul 14 Boise, ID Neurolux
Sep 06 Sacramento, CA Harlow's
Sep 07 Santa Cruz, CA Catalyst Atrium
Sep 08 Pioneertown, CA Pappy & Harriet's
Sep 09 Los Angeles, CA Teragram
Sep 12 Albuquerque, NM Sister
Sep 13 Phoenix, AZ Club Red
Sep 14 San Diego, CA Brick By Brick
Sep 15 Oakland, CA Metro
Oct 12-14 Antwerp, BE Desertfest Belgium