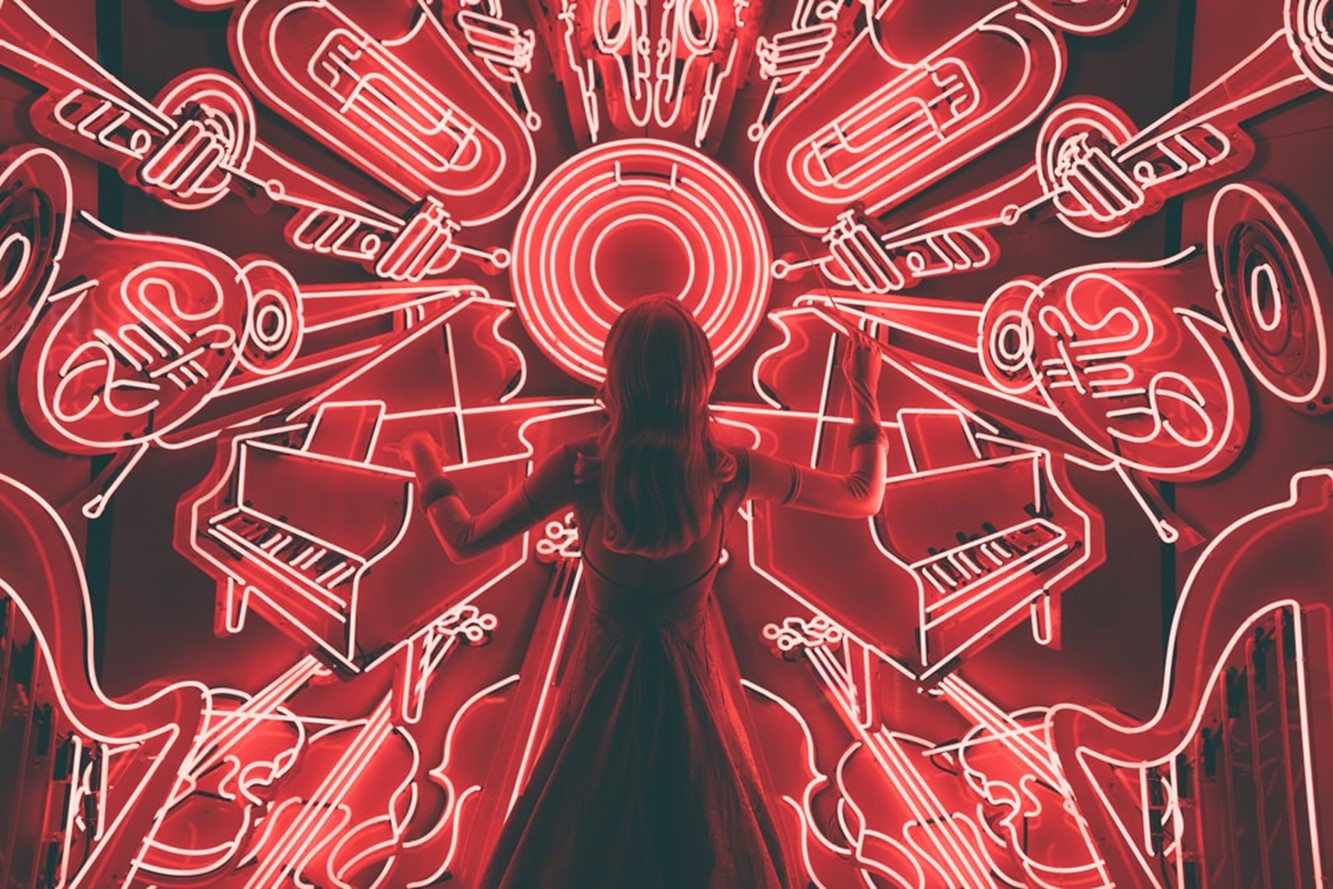 Some like it, some don't. Whatever your views on Spotify, it's now one of the top streaming platforms in the world. With 271 million users (including 124 million paid-for subscribers), the platform has made music more accessible than ever. Today, users can download the app, type in the name of their favorite artist and listen to tracks without any cost (if you're a free subscriber) or downloading content.
That's impressive, but it's not the only player in town. With technology being what it is, there are new and novel ways to rock out with your mobile, even if you don't use Spotify. YouTube is the obvious option. For example, if you love the Dutch dudes of Carach Angren, you can listen to their 2020 album, Franckensteina Strataemontanus, on YouTube. The beauty of listening to Carach Angren on YouTube is that you get some visuals to go along with the audio. That's great for lyric lovers, as it means you can turn your mobile in a mini karaoke device and sing along.
Stream and Play Rock's Greatest Hits
If YouTube seems like a cumbersome way of listening to music, its spinoff site, YouTube Music, makes things a lot easier. If that doesn't suit, you've also got streaming apps such as Deezer and MusicUp. In fact, the latter is one of the most interesting alternatives to Spotify, simply because it features "karaoke mode." The idea here is the vocals are removed from a selection of tracks and you're able to rock out as if you were a star on the stage.
All those options are great, there's no doubt, but the beats don't stop there. The world of rock even ventures into the gaming industry too. Download any of the leading casino apps, for example, and you can play rock-themed mobile slot games. Regardless of whether you use the demo games offered by apps such as NetBet or real money slots, there's music to be heard. The Guns N' Roses mobile slot from NetEnt was one of the first spinners to rock the industry. A tribute to Motorhead followed and since then, more rock icons have been added to the mix.
Today, you can listen to hits from Megadeath and Jimi Hendrix, as well as unique tunes from fictional bands like Enrico Mortis and The Boners (the Esqueleto Explosivo slot game). The nice thing about rock-themed slots is that you get two forms of entertainment. As a music fan, you get to listen to great tracks from top artists for free via your mobile. You also get an exciting, fast-paced gaming experience. In tandem, these two things are hugely entertaining which, in turns, means you'll get more value from each.
Bringing Rock Concerts to a Home Near You
Looking forward, we may be about to enter a new era in music. With 2020 throwing up new cultural norms, artists have taken to video streaming platforms to show off their talents. From YouTube to Zoom, musical types have been hosting impromptu concerts online. With Zoom now offering a system that allows video calls to have 10,000 viewers, virtual concerts could become a thing. All a band would have to do is charge fans a small fee to receive a unique code. This code would allow them to join the call and watch the show along with thousands of other fans.
Smartphones are more than capable of streaming this type of content, which means you'd have another way to enjoy music without Spotify. Of course, there's nothing wrong with Spotify. In fact, we think it's a fantastic service. However, it's good to know that there's alternatives out there. What's more, there are alternatives that offer slightly different experiences. As a fan of music, this is something that should get you rocking.