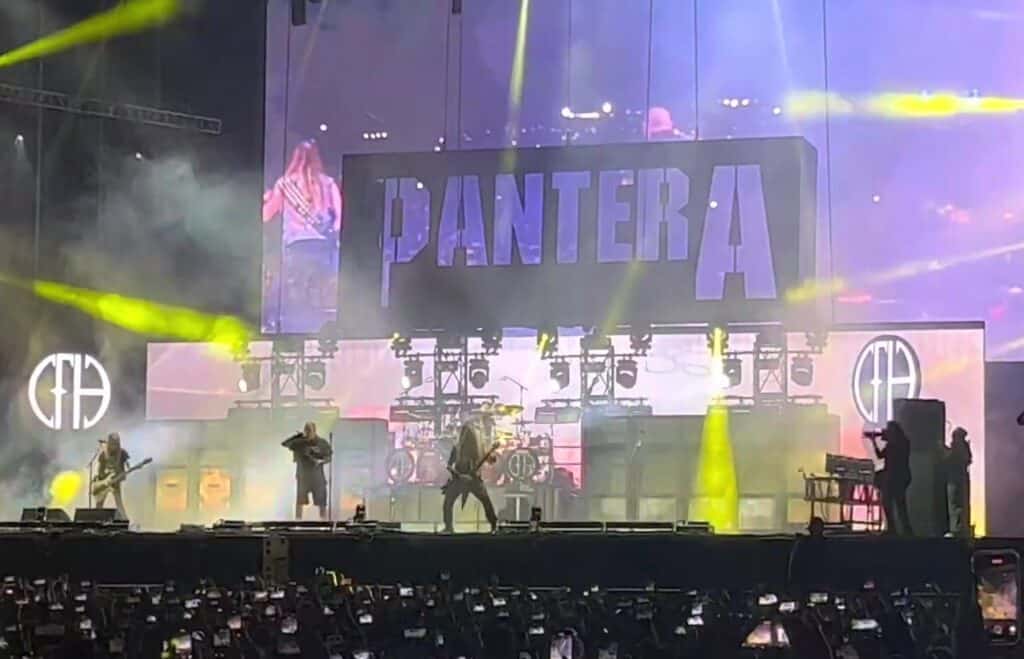 During a recent conversation with Guitar World, Zakk Wylde was questioned about his thoughts on the PANTERA performances being called off in Austria and Germany this spring due to the public outcry over Philip Anselmo's past racist statements.
Zakk responded: "There's nothing I can do about that, you know what I mean? In terms of my role, it's always a case of being ready for whatever – as in seeing if the fellas want to add any more songs or anything like that while we're out rolling together on this tour.
"If I get a call from Phil or Rex [Brown, PANTERA bassist] and they want to change up the set or do whatever, I'm usually just in the back lounge working on more songs."
The newly-formed PANTERA lineup – featuring Anselmo and Rex Brown on bass, alongside Zakk Wylde on guitar (Ozzy Osbourne, BLACK LABEL SOCIETY) and Charlie Benante on drums (ANTHRAX) – was set to appear at Rock Am Ring and Rock Im Park, two simultaneous festivals taking place June 2-4 in Nürburgring and Nürnberg. After thorough conversations with performers, associates and fans, the festival organizers have decided to take PANTERA off the lineup.
Not long after, PANTERA's concert at Vienna's Gasometer on May 31st was also called off.
The majority of the criticism came from Anselmo's N*zi-like salutation at the "Dimebash" celebration for the late PANTERA guitarist "Dimebag" Darrell Abbott in January 2016 at Lucky Strike Live in Hollywood. He seemed to say "white power" with the movement, yet later clarified that he was only joking about consuming white wine backstage and was responding to the spectators up front who, he said, were mocking him.