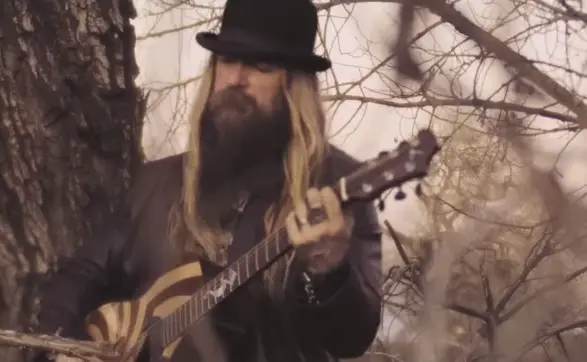 BLACK LABEL SOCIETY frontman Zakk Wylde says that he "couldn't think of a better choice" than Axl Rose to front AC/DC for European dates in May and June.
"We all want Brian to get better, as far as his hearing," Zakk told Metal Wani in a new interview. "That's terrible. I've met Brian, and he's the sweetest guy on the planet. I mean, obviously, everybody's rootin' for Brian to get better. But in the meantime, while Brian's recovering, I couldn't think of a better choice. And Axl's such a huge fan. Bon Scott is, like, his guy."
He continued: "When me and Axl would always talk about our favorite musicians and singers and guitar players… you know, whatever… We both love Elton John and everything like that. Whenever we talk about all the bands and musicians, Bon Scott was his… As far as singers go, he was, like, 'That was my guy.' So, for Axl, I'm sure he's beyond honored that he could actually… you know, he's gonna sing with the guys. It's like Ozzy [Osbourne] playing with THE BEATLES, 'cause of Ozzy's love for John Lennon, and they're gonna ask him to sit in for John Lennon's parts. You know what I mean? Ozzy would be beyond… he'd be speechless. So, yeah, Axl's gonna be beyond honored, and I think it's gonna be awesome, 'cause, I mean, Axl loves that stuff. So in the meantime, until Brian gets better, I couldn't think of a better way to do it."
Last month, AC/DC were forced to postpone the last 10 U.S. dates on their Rock or Bust World Tour after doctors told Johnson he faced "total hearing loss" if he performed with the group again. At the time, the band promised it would make up the shows, "likely with a guest vocalist."
After many rumors and speculations, band has announced GUNS N' ROSES' Axl Rose as their new singer for the remaining dates of the tour. Also, bend wished Johnson well with his "future ventures," strongly indicating but not flat out stating that his time with the group was over.
Listen to entire interview below.