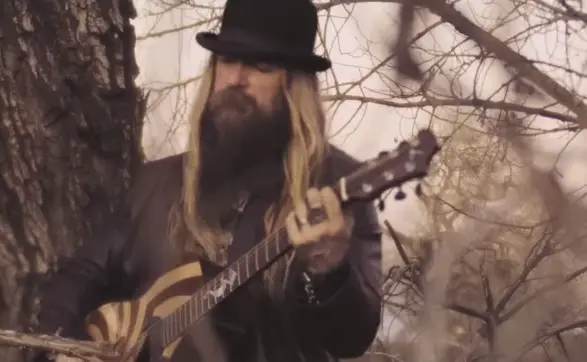 Zakk Wylde has premiered music video for new single "Sleeping Dogs", which is taken from his forthcoming solo album, "Book Of Shadows II". Music video can be seen below.
On this release, Zakk Wylde shows a different side to his music; an introspective and mostly acoustic style recalling many of the lighter moments from his previous recordings from BLACK LABEL SOCIETY.
Book of Shadows 2 celebrates the 20th Anniversary of the original release.
"Book Of Shadows II" track listing:
01. Autumn Changes
02. Tears Of December
03. Lay Me Down
04. Lost Prayer
05. Darkest Hour
06. The Levee
07. Eyes Of Burden
08. Forgotten Memory
09. Yesterday's Tears
10. Harbors Of Pity
11. Sorrowed Regret
12. Useless Apologies
13. Sleeping Dogs
14. The King