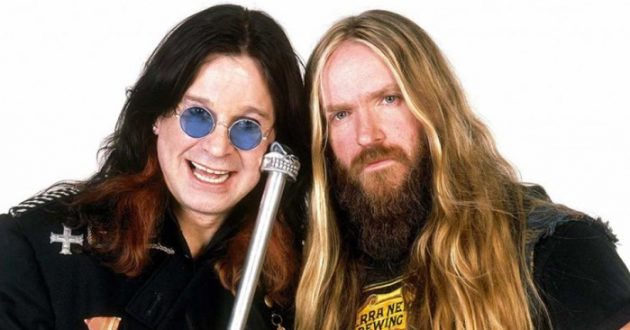 Zakk Wylde has provided an update on Ozzy Osbourne's health in a new interview with Kerrang.
He said: "I texted Ozzy last night, just to check in on him. He was taking the piss out of himself like he always does! I've always said it was a miracle we ever got any work done anyway because we'd always be on the floor crying and laughing with him.
"He'd injured himself [at home] this time, but like he's done in the past, he's been telling everyone, 'Just glue me back together and get me going again!' He's got a very special kind of fortitude that's bigger than King Kong and Godzilla combined… seriously, he's hard as nails, man!"
Legendary BLACK SABBATH singer has announced the postponement of all his 2019 tour dates, inclusive of shows in North America and Europe, as he recovers from an injury sustained while dealing with his recent bout of pneumonia.