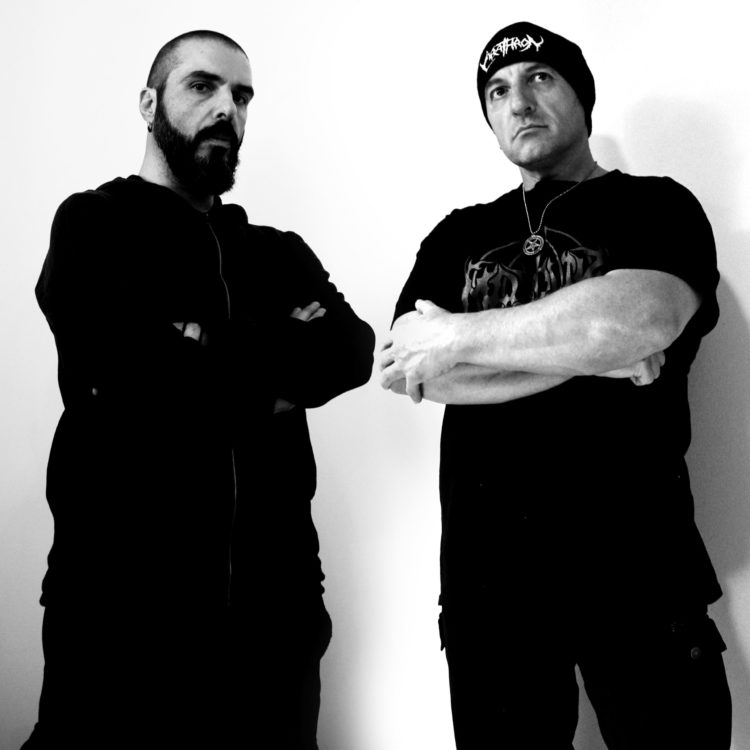 Ván Records proudly presents the debut album of Greek Black Metallers ZARATUS!
ZARATUS were formed in 2018 by Bill Zobolas (Soulskinner, Thou Art Lord e.t.c) and Stefan Necroabyssius (Varathron, Katavasia e.t.c). The idea behind the creation of the band was the unity of forces of 2 members with history in the creation of the Greek scene of the 90s, where they will offer a fresh idea of how black metal should sound today. Based on the deep roots of authentic black metal, but with many elements of epic, majestic and beyond the limits, ZARATUS create a unique identity in both style and sound, which makes them stand out. In 2019 they released the Mini LP "The Descent," which is essentially an authentic imprint of the familiar Greek black metal sound of the 90's.
In the same year they recorded their first full-length album "In The Days Of Wh*re." The recordings and mixing were done in Red 7 studio by Bill, while the vocals and the mastering were done in Suncord Audiolab studio, by Achilleas Kalantzis. The album contains 7 tracks of a total duration of 48 minutes. It is a journey to ancient times, where darkness and light were one, when the primordial mysteries and the power of nature were integral parts of evolution. The music is inextricably linked to the lyrics, creating a unique atmosphere. Based on and with respect to their black metal roots, ZARATUS broke the bonds of the limits of the genre and passed to other dimensions, touching lyricism, epicism, classical periods, but also sometimes giving redemption to the listener through simplicity.
Read our review here.