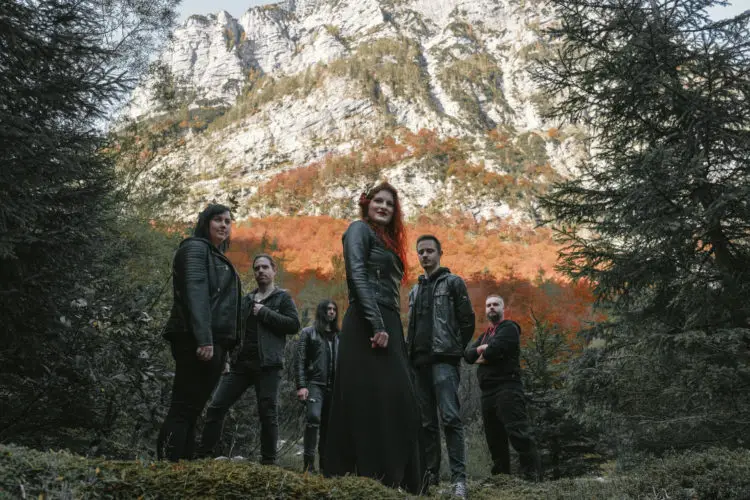 Zaria was founded in 2011. A year later, the band were already playing concerts with their own music, which was followed by the 2013 release of their first EP, 'Sij obzorja.' After a year of concerts, they took to the second stage of the MetalDays 2014 summer festival. December of the same year saw the release of their debut album, 'Po poti življenja.' In 2015 they shot their first music video for the song 'Pozabljeni svet' and played their first concerts beyond the borders of Slovenia (in Belgium, Croatia, Italy, and the Czech Republic). In March 2017 the singer and flautist Inez Osina left the band and was replaced that same year by Jerca Starc. In November, the new line-up released their first single featuring the new vocals, 'Where Adventures Begin,' followed by the release of 'Warlord' as a music video in April 2018. They released their second album, entitled 'Tell the Wind,' in February 2022.
Band Line-Up:
Jerca Starc – lead vocals
Miha Merc – rhythm guitars
Gašper Pesek – keyboards, backing vocals
Nika Kos – drums
Rok Ražman – bass guitar
Jakob Konda – lead guitars, extreme vocals.
CD Track Listing:
1- Prophecies of Old
2- Where Adventures Begin
3- Evermore
4- Prek meglic preteklosti
5- Ko vstane jutro
6- Gea
7- Dream of a Frozen Dragon
8- Warlord
9- To Stealing, Cheating, Fighting and Drinking
10- V senci Triglava
11- Tell the Wind
12- Until That Fateful Day
Read our review here.