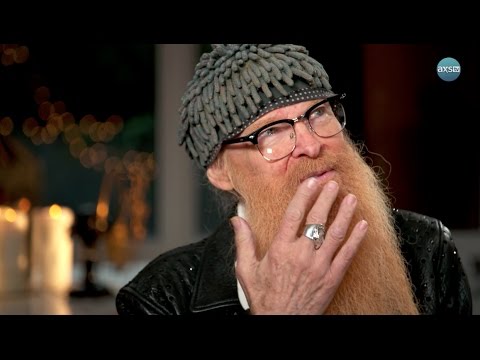 As reported via Ultimate Guitar.
At the young age of about 22, Billy Gibbons of ZZ Top received a word of advice from blues icon B.B. King that significantly changed his approach to guitar.
As you may or may not know, Billy is quite fond of super-light guitar strings. His signature Dunlop strings have a gauge of just .007, way lower than the .010 figure that's commonly considered standard.
During a recent appearance on Jonesy's Jukebox, Billy explained he wasn't always a user of light strings. In fact, he used super-heavy strings until Mr. King came along. Gibbons explained:
"I remember, I was about 22. I was sharing a dressing room with B.B. King, and he said, 'Hey, can I play your guitar?'. I said 'Sure, man.'

"And I had these heavy, heavy strings, thinking that was the way to get the big sound. He handed me the guitar back and he looked at me kind of frowny. He said, 'Why are you working so hard?'. And I said, 'What do you mean?'. And he said, 'Man, you gotta get you some light-gauge strings.'

"And that's what started it. When B.B. King says, 'Go light' – get heavy and go light."