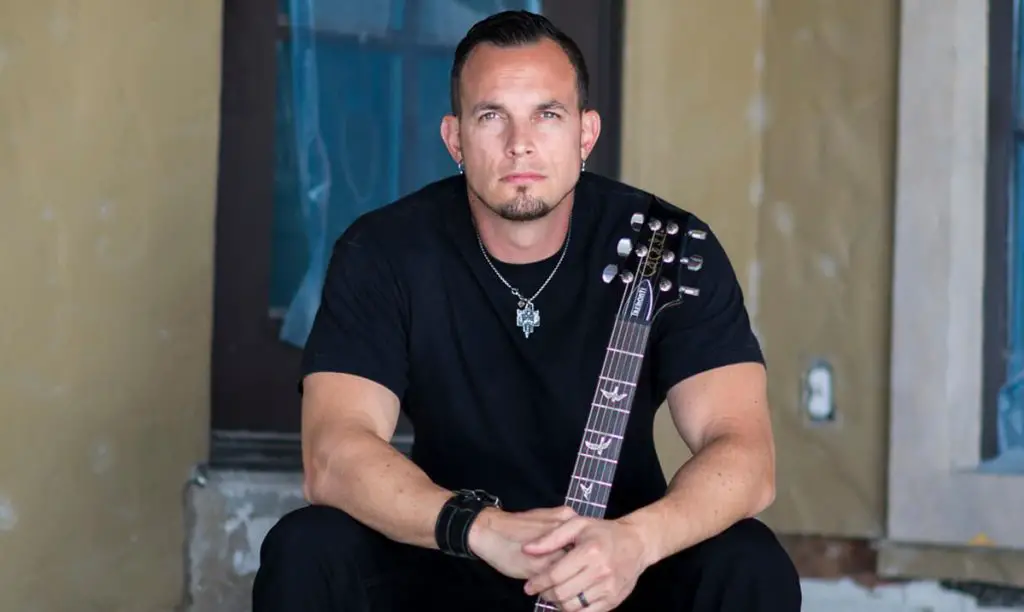 During a recent interview with the "Breaking Absolutes With Peter Orullian" podcast, ALTER BRIDGE guitarist Mark Tremonti reflected on the making of the band's third album, 2010's AB III, which was previously described as a loose concept effort dealing with darker lyrical themes of struggling with faith. 
"That was ALTER BRIDGE's darkest record," Mark said. That was when Myles [Kennedy, ALTER BRIDGE singer] and I were kind of having those conversations about… Myles is about the best guy in the world, nicest guy in the world, but when it comes to God and faith in general, he jokes about it but he kind of throws away… he doesn't believe anything and thinks it's all kind of silly.
"But he says that on the outside but then he writes these songs like 'Show Me A Sign' — that's a dark song about the thoughts of faith and whatnot. And if you look at 'Words Darker Than Their Wings' — that's a direct conversation between me and Myles about how we both feel about God and about life beyond our lives."
"I'm just like anybody else — I don't know if God exists, but I hope he does," he continued. "I hope there's some bigger purpose for all of us. And Myles is just, like, 'There is no bigger purpose. Just be a good person while you're alive,' kind of thing. It's just a conversation between two people with different views. That record kind of dealt with that kind of issue."
AB III received acclaim from music critics; for example, Artistdirect called it a "masterpiece." The album was certified Silver by the British Phonographic Industry, the same certification as ALTER BRIDGE's 2007 album Blackbird.