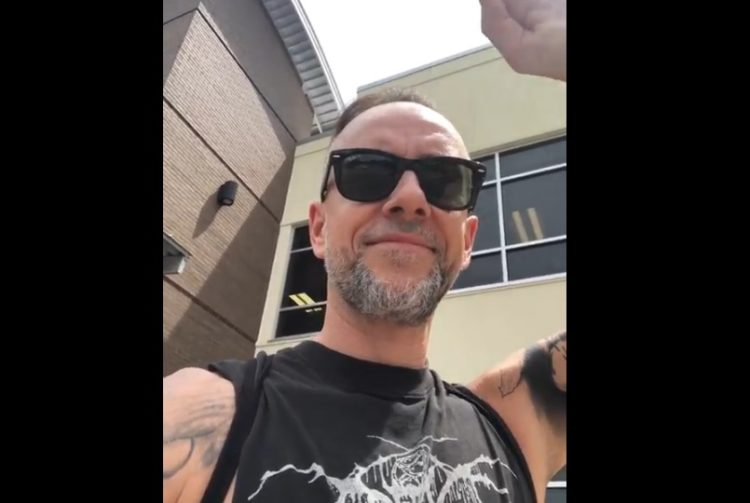 While on SLIPKNOT's "Knotfest Roadshow" North American tour, frontman Adam "Nergal" Darski tried to get a workout in at a YMCA gym, but apparently his apparel and beliefs got him kicked out of the location before he ever set foot on a treadmill.
In an Instagram video, Nergal is seen filming himself getting into a car outside of an unspecified YMCA, and telling his driver, "Guess what happened? This is a YMCA, right? They saw my DARKTHRONE shirt, and then asked us, "Do you worship our lord Jesus Christ? …. and [we told them] we don't. … and they wouldn't let us work out in the YMCA here."
You can watch the video below.