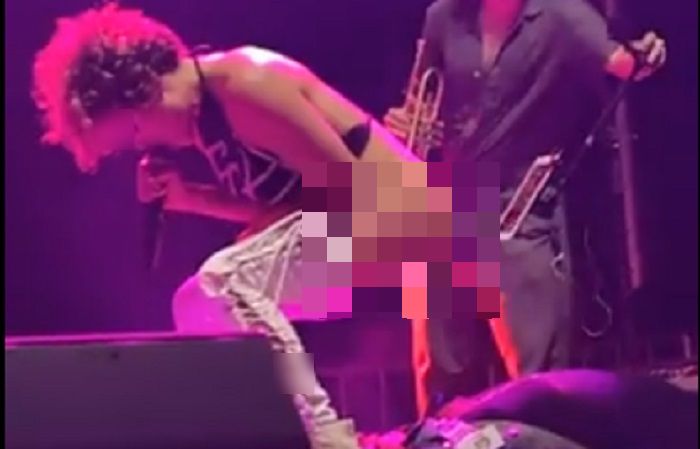 New York collective BRASS AGAINST, who have made a name for themselves by skillfully covering RAGE AGAINST THE MACHINE and TOOL, among others, ended their concert first night of Florida's Welcome to Rockville festival Thursday (November 11) with a quite strange act.
Specifically, vocalist Sophia Urista urinated on a fan's face. Urista reportedly complained of having to pee several times during the band's set before securing a volunteer from the crowd to serve as her toilet while she and her bandmates covered RAGE AGAINST THE MACHINE's "Wake Up."
You can watch video footage below.