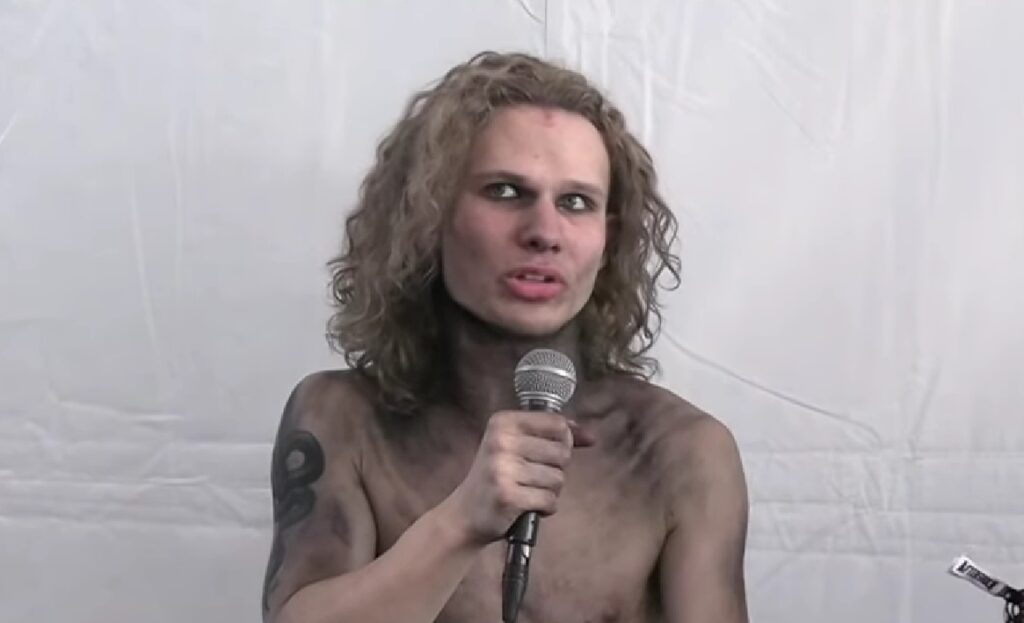 Griffin Taylor, the 20-year-old son of SLIPKNOT and STONE SOUR singer Corey Taylor, spoke about his live approach with his band VENDED in a new interview with Heavy New York.
 "Our goal is not to be up on stage and be, like, 'Look at us. We're so cool. We're so this.' Our goal is to entertain you; our goal is to make you feel better," Griffin said. "Because everyone feels like s**t nowadays. And it's just kind of nice to have someone just kind of hurt themselves on stage just screaming and then wake up the next morning with back problems and then have you go home and be, like, 'You know what? That was a really nice experience. I can kind of see where these guys are coming from.'
"And if you didn't enjoy our shows, that is completely fine. There have been shows that I have gone to where I was just, like, 'Oh, not my cup of tea.' And that's completely your choice to not like our music, because, honestly, it just makes us try harder and it makes us take steps to, not change ourselves so much that it's almost unrecognizable but change ourselves to the point where it's just, like, maybe we can do it again and maybe we can try again."
Along with Taylor, band also includes Simon Crahan (drums; son of SLIPKNOT percussionist Shawn "Clown" Crahan) and Jeremiah Pugh (bass),Cole Espeland (lead guitar) and Connor Grodzicki (rhythm guitar).
VENDED's fresh and unique sound heralds in a new era and the arrival of the next generation of brutality to hail from Des Moines, Iowa. Formed in February of 2018, VENDED exhibits a furiously heavy sound built upon the foundations laid by the speed, power and precision of the rhythm section, layered with ferocious guitars, soul crushing solos and gutteral-yet-melodic vocals that portray the hardships and the harsh realities of life.