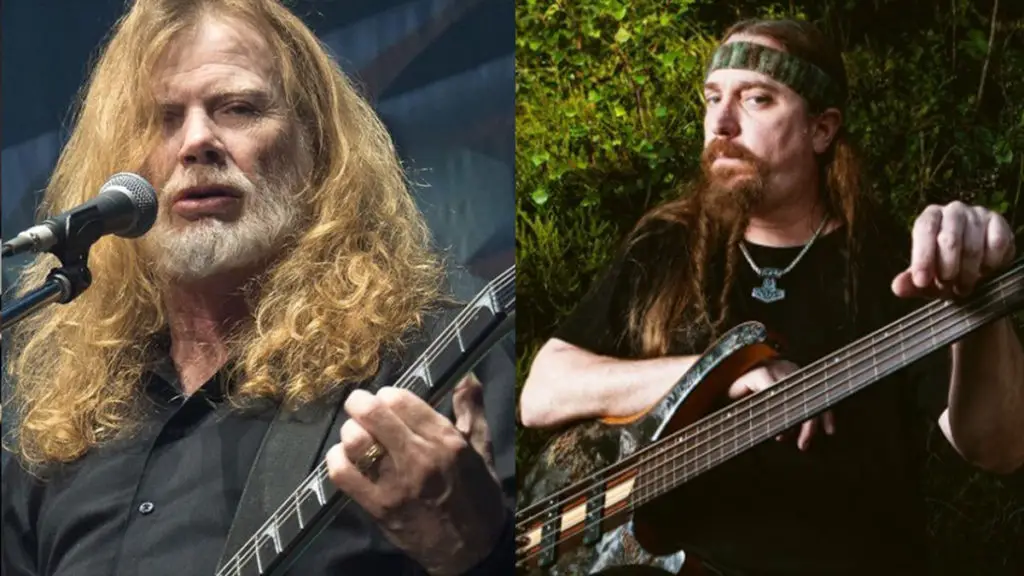 In a new interview with Loudwire, Dave Mustaine spoke on why he didn't offer Steve Di Giorgio a place in the band after the TESTAMENT bassist re-recorded bass parts for MEGADETH's upcoming album, and explained what the "touchy" period following David Ellefson's dismissal had to do with it.
As previously reported, Ellefson was fired from the group after sexually tinged messages and explicit video footage involving the 57-year-old musician leaked.
Earlier this year, Mustaine revealed that it was Steve Di Giorgio who can be heard on the new album, The Sick, The Dying… And The Dead! ,while James LoMenzo became the band's official bassist this May.
"Both of them are really fun people to be around. Although I didn't know Steve Di Giorgio, as much as I know James, LoMenzo, I found him to be just as enjoyable to be around as James is.
"That period that the band and everybody associated with us went through was a little touchy," Mustaine continued. "We wanted to do the right thing. Trying to find the replacement for anybody wasn't the right thing to do at the time because nobody really knew all the facts and we certainly didn't want to poach anybody. TESTAMENT are my friends.
"As great as Steve is, I remember what it felt like when we [METALLICA] went up and poached Cliff [Burton] from TRAUMA. Granted the band TRAUMA wasn't that good, there were still guys in the band and their lives were changed when that happened. You've got to ask yourself, 'Did he jump or was he pushed?' I wanted to make sure if I was going to hire somebody that I wasn't stealing him from anybody."
MEGADETH will cap a summer of successful global touring with the release of its highly anticipated sixteenth studio album, The Sick, The Dying… And The Dead!, on September 2 via UMe.