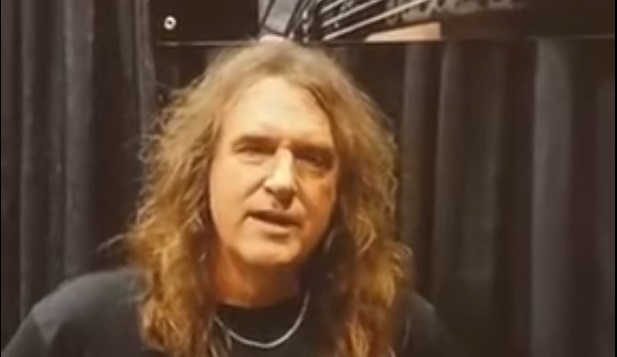 David Ellefson is making his first public appearance this weekend (September 10-12) at Crypticon, a convention celebrating all things horror, in Minneapolis, Minnesota aftr being fired from MEGADETH.  Ellefson is attending the event to promote Dwellers, a found-footage horror film he produced, which will be released October 12 on Blu-ray and digital streaming services.
A short video message Ellefson recorded for a fan at this year's Crypticon can be seen below.
As previously reported, MEGADETH longtime bassist David Ellefson was fired from the group this past June after sexually tinged messages and explicit video footage involving the 56-year-old musician leaked.
Ellefson has recently announced new project THE LUCID.
The band feature SPONGE vocalist Vinnie Dombroski, BANG TANGO guitarist Drew Fortier and FEAR FACTORY drummer Mike Heller alongside Ellefson.
Ellefson has said about the new musical direction: "It's cool stuff, and it's very different. It's, obviously, not thrash metal, hence the name LUCID. The name kind of feels like what the music sounds like."
Dave Mustaine confirmed that David Ellefson's long-completed bass tracks on the upcoming MEGADETH album have been removed and re-recorded by another bassist prior to the record's release.