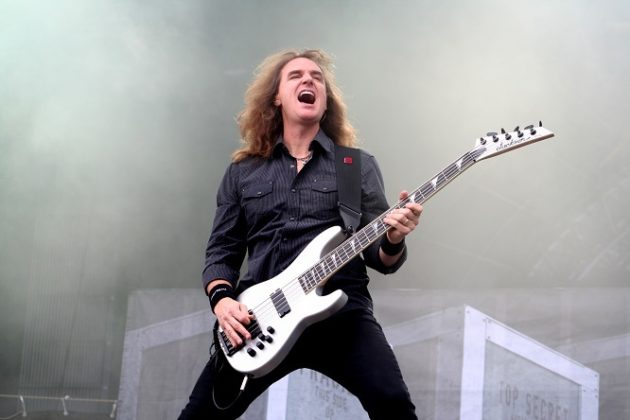 In a new interview with Decibel Geek, MEGADETH bassist David Ellefson was asked to single out the band's album he finds most underrated.
He responded: "[2001's] The World Needs a Hero,'yeah. Dave [Mustaine] and I listened back to that and we just realized what a DIAMOND HEAD sound it had to it. So yeah — that one, we'll go with that."
Ellefson previously spoke about The World Need A Hero with Consequence of Sound: "It was actually a fun time. [Guitarist] Al Pitrelli had come into the fold [after Marty Friedman left], so it was kind of a rebirth as a new lineup. [Drummer] Jimmy DeGrasso was there, but Marty had since left. Now, Al came in, and we sort of had this new sound together as a band.
"I like the songs," David continued. "They were heavy. They were a little bit slower tempo. It wasn't really a thrash record, but it certainly had a lot of DIAMOND HEAD influence in it. So it was kind of this transitional time for us. We were coming out of this era where we had kind of gotten stuck in this radio-rock mindset.
"And we were attempting to re-correct the course of MEGADETH and get it back to being a great metal band without having to pay so much attention to radio hits.
"I remember it only took a couple of days to play bass on it," he added. "I used a Fender P bass that I actually bought when I was doing the Risk album [in 1999], a '76 Fender P bass with a maple neck. So, the album had this really good bass tone to it. It was a good experience."
You can watch full interview below.