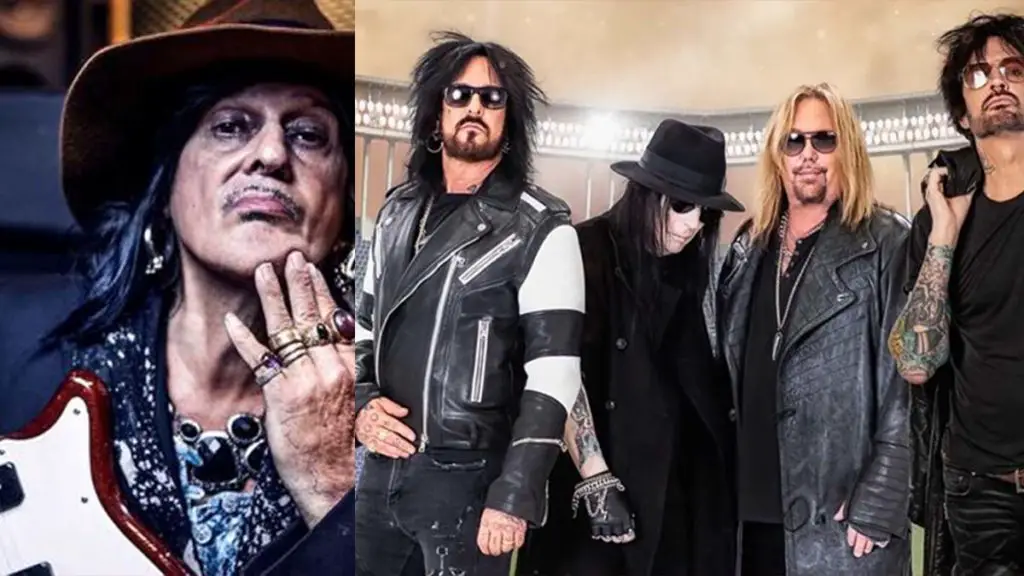 HANOI ROCKS guitarist Andy McCoy has blasted MÖTLEY CRÜE over their account of HANOI drummer Nicholas "Razzle" Dingley's death and CRÜE bassist Nikki Sixx's h*roin overdose, as published in CRÜE's best-selling band autobiography, The Dirt: Confessions of the World's Most Notorious Rock Band and The Dirt biopic.
McCoy, whose real name is Antti Hulkko, discussed CRÜE's relationship with HANOI ROCKS during a recent appearance on the "Waste Some Time With Jason Green" video podcast.
Speaking about CRÜE's "The Stadium Tour," McCoy said: "Yeah, their 25th goodbye tour or something. [Laughs] F*cking ripoffs."
After host noted that he likes the fact that Andy is "so open" about his feelings about the CRÜE, McCoy said: "I speak the truth, mate. I don't lie, like Nikki Sixx, through my f**king teeth."
When asked about CRÜE's decision to title their box set Music To Crash Your Car To, a move that HANOI ROCKS frontman Michael Monroe had previously called "beyond disrespectful," McCoy said: "I thought, and Michael Monroe thought, [that] was the tackiest title, thinking about what had happened… That was in real tacky, bad taste. If you're European like me, it's something you don't do. You respect other people. You just don't wanna make a buck for yourself. You respect other people."
CRÜE singer Vince Neil's drunk-driving death car crash happened when he smashed his car into another vehicle in Redondo Beach, California, killing Razzle and seriously injuring two other occupants.
"People forget about those two," McCoy continued. "I remember. I never forget. People tend to forget about them. And that was horrible. It was just plainly wrong. Fifty yards to the liquor store. I thought they'd walk. But no, this motherf**ker — I don't care to mention his name; you know who he is — had to show off his second-hand f**king ugly Pantera, which ain't even a nice car to me."
He also went on to say that circumstances surrounding incident were exaggerated in both the The Dirt autobiography and biopic.
"Like the party in that movie, the MÖTLEY CRÜE movie, in some mansion. You know what really happened? We were in a two-bedroom apartment. It was five people there," McCoy said. "When I saw that movie, or clips of it, I was, like, 'I don't wanna see the whole movie. This is bullsh*t again. Hollywood bullsh*t.' [HANOI ROCKS bassist] Sami [Yaffa] was passed out on the sofa, and Vince's pregnant wife, who was on her seventh or eighth month. That's who was there, [along with me and MÖTLEY CRÜE drummer Tommy Lee]. So the movie is just pure lies and bollocks again. And I can't go for that kind of crap. I want the reality out."