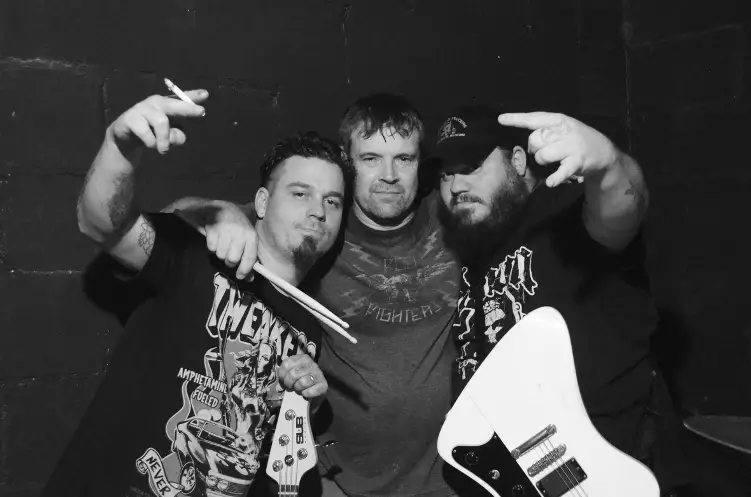 Arkansas based Stoner/Doom trio HELL CAMINO have released the Official Video for "Vertigo" off their album "Orange Lily". It was shot and directed bz Joe Lan of Anointed Media.
"Orange Lily" is currently available for download through Official Hell Camino as well as Chrome Mountain Records, physical copies of the CD are currently in duplication.
"'Vertigo', is about how a person feels when they are fighting drug addictions, dizziness, the withdrawals, crying themselves to sleep at night, anxiety and subsequent failed relationships." – Lefty Williams (lead guitar & vocals)
HELL CAMINO is a stoner/doom band based out of the Heart of Dixie, Little Rock, Arkansas, formed in 2014. Twin brothers Larry "Hash" Williams(bass/vox) and Lefty Williams(lead guitar/vox), have been a staple in the Little Rock music scene in various bands, but with the addition of Scott Rains on drums, the band found our sound and was ready to begin recording our first and self -titled full length album, 'Hell Camino', released through Wormwood Records in January 2015.  With the soul of the blues and the heaviness of 70's rock, throw in whiskey, weed, women, guns, and fast muscle cars, you have Hell Camino! The band has been burnin' up the tracks from Little Rock, Arkansas, to Montgomery, Alabama, and making new fans over the past two years. On June 16, 2016, they signed with Chrome Mountain Records with their second full length, "Orange Lily".