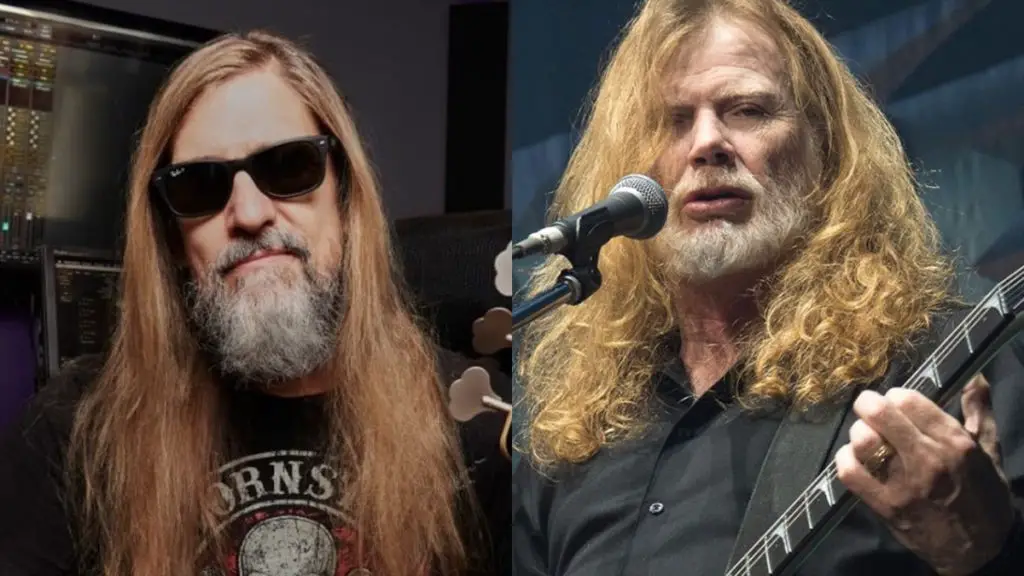 In a new interview with Melodic, bassist James LoMenzo discussed his return to MEGADETH replacing band's longtime bassist David Ellefson.
LoMenzo was previously member of MEGADETH from 2006 to 2010 and appeared on two of the group's studio albums, 2007's United Abominations and 2009's Endgame.
When asked how is it like to be back in MEGADETH, he responded: "Well, I'm into this for six weeks right now, and I'm really having the best time. Dave [Mustaine, MEGADETH leader] has been really welcoming and supportive, and the band as a whole is just fantastic! It's a real powerhouse. Dirk [Verbeuren] is a dream drummer for this type of music, and Kiko [Loureiro, guitar] is just so musically deep. Dave's playing as good or better than ever and now that he's on those Gibson guitars, his sound is so much more gut-punching than I remember it."
On how MEGADETH initially reached out to him, James said: "Dave's management reached out at first to see if I'd even be available, which I really wasn't, but after a call with Dave, I realized how important for MEGADETH and even for myself this would be. Time was ticking, so I knew it would be a crunch, but having been here once before the re-learning curve was a tad less steep. I made some arrangements with the Fogerty camp, and they were gracious enough to allow me a leave to do this."
"It's a roller coaster ride of emotions," he continued. "This tour [The Metal Tour of The Year] is a big tour — lots of dates, big venues, and a killer lineup of bands. There's a lot of weight put on everyone to put on their very best show, so for me, post-pandemic, it feels like being shot out of a cannon. But man, am I having the best time.
"Just to see how much the audience missed the live experience. It's amazing. I have to hope everybody's being as safe as they can. We're touring in a 'band bubble' which is really weird, but the truth is, if any one of four of us in this band gets sick from COVID, the whole band is sidelined. So to say I've never toured like this would be an understatement!"