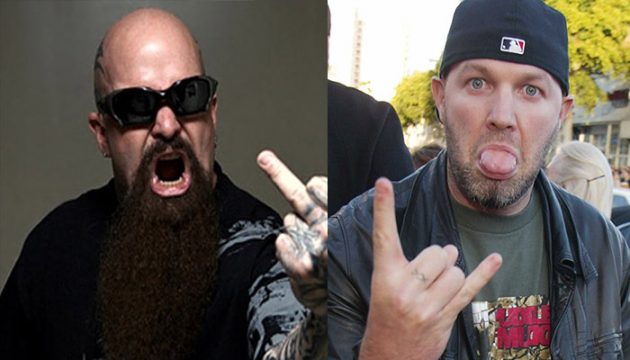 In an interview with uDiscover, Kerry King has revealed that he almost quit SLAYER in the late 90s.
He said he was so pissed off by LIMP BIZKIT's success that he almost stopped playing guitar. "I was really jaded for a while back in the late '90s," King told UDiscoverMusic. "I couldn't understand why LIMP BIZKIT was big. It affected me – I didn't want to play music. I thought, if this is the way that music's going, then f*ck this, I hate it. That's why Jeff Hanneman wrote so much of our 1998 album Diabolus In Musica, which is too funky for me."
SLAYER's last album "Repentless" was released on September 11, 2015, and is the first SLAYER album to feature guitarist Gary Holt of EXODUS and the first to feature drummer Paul Bostaph since 2001's "God Hates Us All". "Repentless" is also SLAYER's first album following the death of founding member Jeff Hanneman in 2013, and the band's first album to be released on Nuclear Blast.