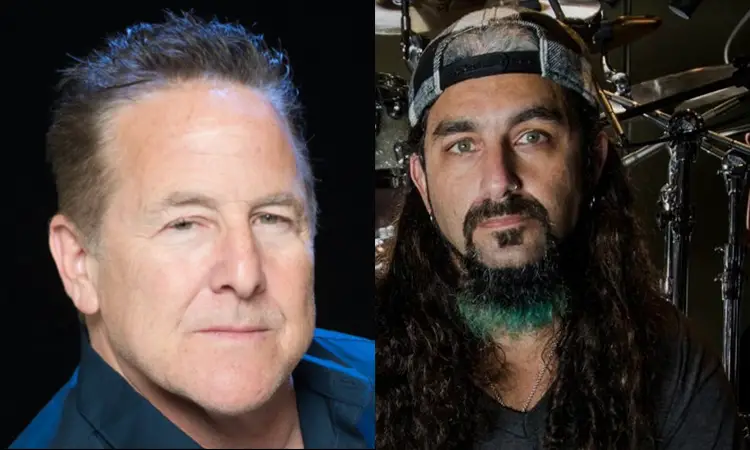 Former FATES WARNING drummer Mark Zonder has praised Bobby Jarzombek, saying Bobby is "the only drummer that FATES WARNING ever had that really paid attention," while also reflecting on former DREAM THEATER drummer Mike Portnoy, who played two shows for FATES WARNING in the past.
Zonder played drums with FATES WARNING for eight albums starting in 1989, up until 2005.
In a new interview with the "ProgRock Digital" podcast, Zonder said: "The only drummer that FATES WARNING ever had that really paid attention to previous songs was Bobby.
"I actually had him at my studio before he went out on tour in the very beginning, and he learned my stuff note for note. And I tip my hat to him, because all those other guys that came in and filled in, they didn't cop it — whether they couldn't cop it, they didn't wanna spend the time, or they just couldn't physically do it and figure it out. Whatever the case may be, Bobby does it."
After interviewer spoke glowingly about Zonder's playing, saying that there is "definitely a mathematical brain working overtime," Mark replied: "I definitely appreciate that, even though Portnoy used to call it robotic, but okay, whatever. But then again, if you want a good laugh, go watch [Portnoy] play 'Point Of View' and 'Eleventh Hour' in São Paulo, or wherever it is, with FATES WARNING, if you wanna see someone butcher up a track."
Zonder referred to a drum-cam YouTube video of FATES WARNING's April 14, 2012 show in Brazil, which featured Portnoy on drums. Mike played the gig as the temporary replacement for Jarzombek, who was unable to make the concert due to scheduling conflicts. Prior to the São Paulo show, Mike previously played with FATES WARNING in 2005 at the Headway festival in Holland.
A couple of hours after Blabbermouth initially shared this news, Portnoy took to Twitter to respond: "Well I had a busy week: Started that week recording BIGELF's album, then flew to TX for a gig w [ADRENALINE MOB], back to LA for Metal Masters 3 and then flew down to Brazil to end the week w FATES WARNING Sorry Mark Zonder if I didn't have time to learn all of your drum parts perfectly."