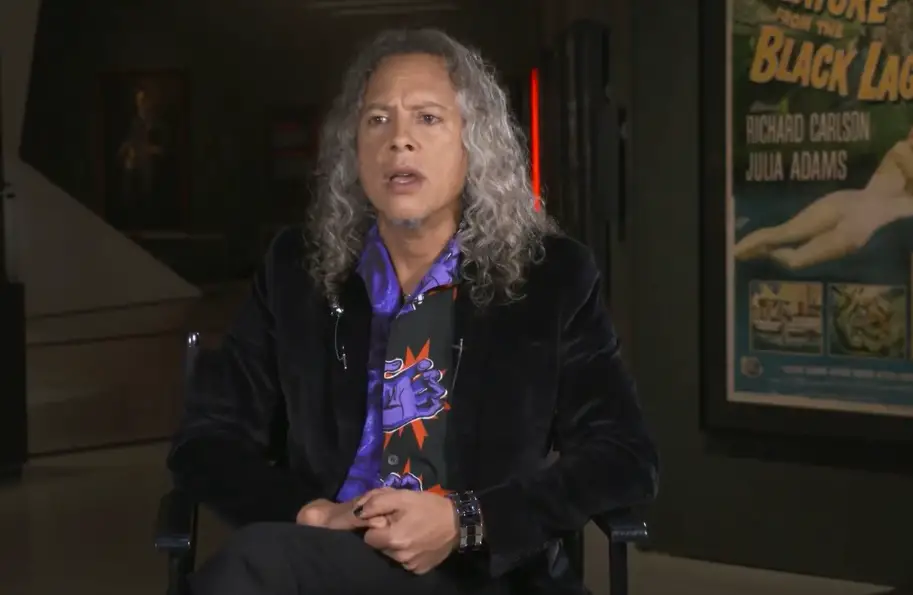 METALLICA guitarist Kirk Hammett is using the coronavirus downtime to work on new riffs.
Hammett wrote on his Instagram: "Things are most definitely not business-as-usual, but I'm good, staying safe, working on riffs … hope you are all okay out there as well"
In past September, Hammett recently to Cosmo Music that he has a "lot of stuff written" for band's follow up to 2016's Hardwired… to Self-Destruct.
"I have a lot of stuff written that I've put aside for the band — a lot of stuff," Kirk said. "Because last album, I didn't have any stuff, 'cause I lost most of my ideas when I lost my phone — over 500 musical ideas… It took me a long time to recover from that. And I got it into my head I had to produce twice as much — basically, I overcompensated.
He continued: "So, as it stands, as we speak, I have a lot of material — really kick-ass, great material — that I just can't wait to show the other guys and turn into some music, record, get the album out and have more kick-ass metal."
METALLICA recently cancelled their headline performances at Sonic Temple Art + Music Festival in Columbus, Ohio (May 15 and May 17) and Louder Than Life in Louisville, Kentucky (September 18 and September 20) to allow frontman James Hetfield to continue his recovery.
"It pains me to write this, but I have to let all of you know that I cannot make it to Sonic Temple in Columbus and Louder Than Life in Louisville this year," James wrote in a statement. "As part of my continuing effort to get and stay healthy, I have critical recovery events on those weekends that cannot be moved. I apologize to all of our fans who have bought tickets for these festivals.
Tickets for METALLICA's remaining 2020 dates are available at this location.