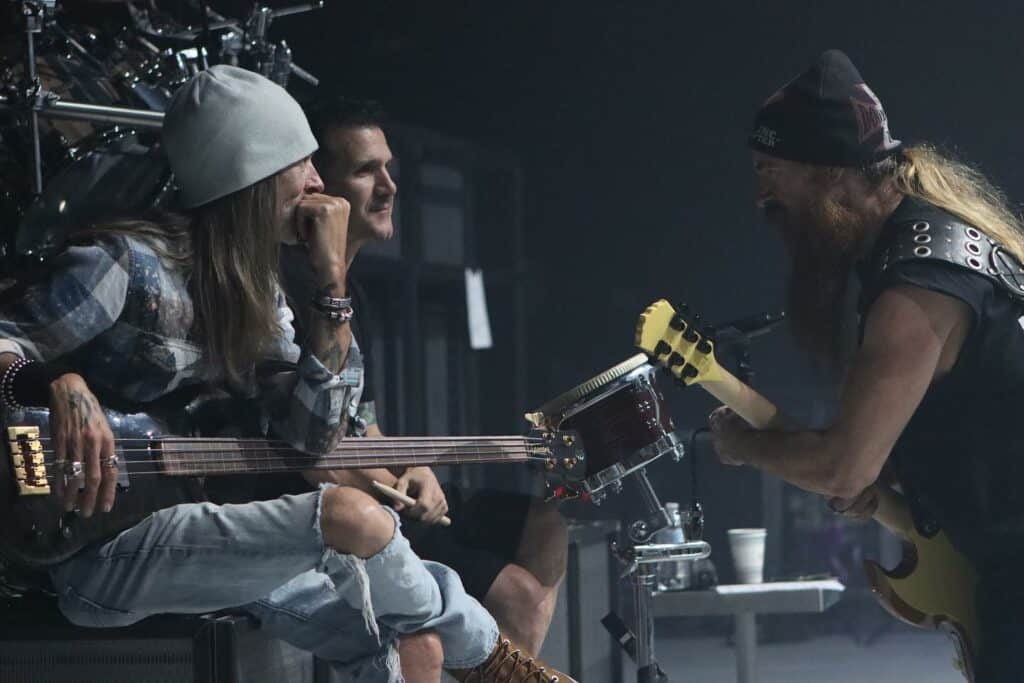 The first photos from the rehearsal sessions for PANTERA's upcoming shows are available below.
PANTERA surviving members, Philip Anselmo and Rex Brown, reformed the band with Zakk Wylde on guitar (from OZZY OSBOURNE and BLACK LABEL SOCIETY) and Charlie Benante on drums (from ANTHRAX). They will be playing at festivals all over North America, South America, Europe as well their own headline concerts.
According to Billboard, the lineup has been given a green light by the estates of the band's founders, drummer Vincent "Vinnie Paul" Abbott and guitarist "Dimebag" Darrell Abbott, as well as Brown, who last year said Wylde wouldn't tour with PANTERA if a reunion were to happen. It's unclear what changed his mind.
Benante took to his social media on Sunday to share the rehearsal pictures from a New Orleans studio, and he included the following message: "2 weeks in NOLA with these boys, it's been a lot of work but how could it not?. So much heart and soul is going into it.
"This is all about the Love for Vinnie and Dime ,the fans and the music that these 4 created.
"I'm really enjoying playing these songs -they sound Great! It's very emotional and it's just starting to hit me…
"See you soon, I need a drink".